#EndorseThis: John Oliver Breaks China With Devastating Xi Jinping Takedown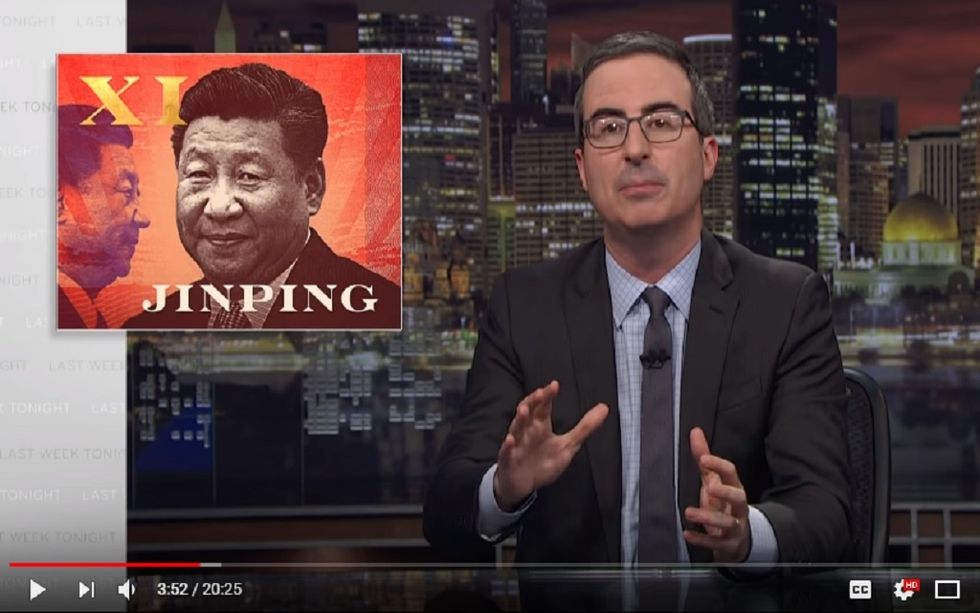 Lost in the criticism of President Trump for chumming with North Korean leadership is America's cozy relationship with other brutal authoritarians. Our trading partners and confidants include Vladimir Putin, Salman of Saudi Arabia, and President Xi Jinping of China, who is turning himself into an Emperor while turning China into a potential empire.
In today's clip, comedian John Oliver calls out Xi for making a number of unhinged power moves since Trump assumed office. By a vote of 2998 to two, Xi has been appointed ruler for life by the Chinese parliament. His creepy kid musical-promoted "Belt and Road" project is actually a trillion-dollar trade coup aimed at 60 countries.
You'll have to click to hear Oliver's new slogan for the singin' socialist youth. As for "Uncle Xi" taking advantage of a wave of short-term economic success to gobble up all the power he can? Yes, it reminds us of someone closer to home.
Play for parallels.