#EndorseThis: John Oliver Returns, Destroys Trump On Behalf Of Planet Earth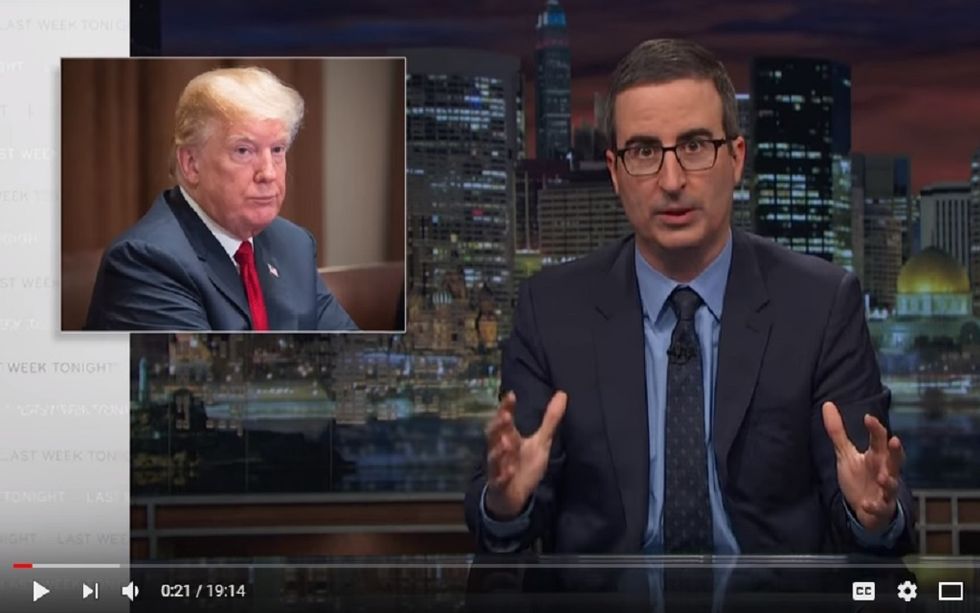 What do Wonder Woman, rotting corpses, and bad male-enhancement ads each have to do with the buffoonery of President Trump? Seems like those threads would be hard to weave together in a monologue.
Click play, and watch a master at work.
In a triumphant return to HBO, comedian John Oliver rips Trump a new fault line while excoriating the President's negative influence on planet Earth. Prior to a hilarious montage of Trump impersonators from around the world, Oliver shares wisdom from Africans on why The Donald's "shithole" remarks are not only odious, but ironic considering where he's ultimately headed.
As for where the USA's standing in the world is headed? Poll numbers tell a sad story, but luckily John Oliver is again here to tell a funny one.