#EndorseThis: John Oliver Slaps Down Coal Baron's SLAPP Lawsuit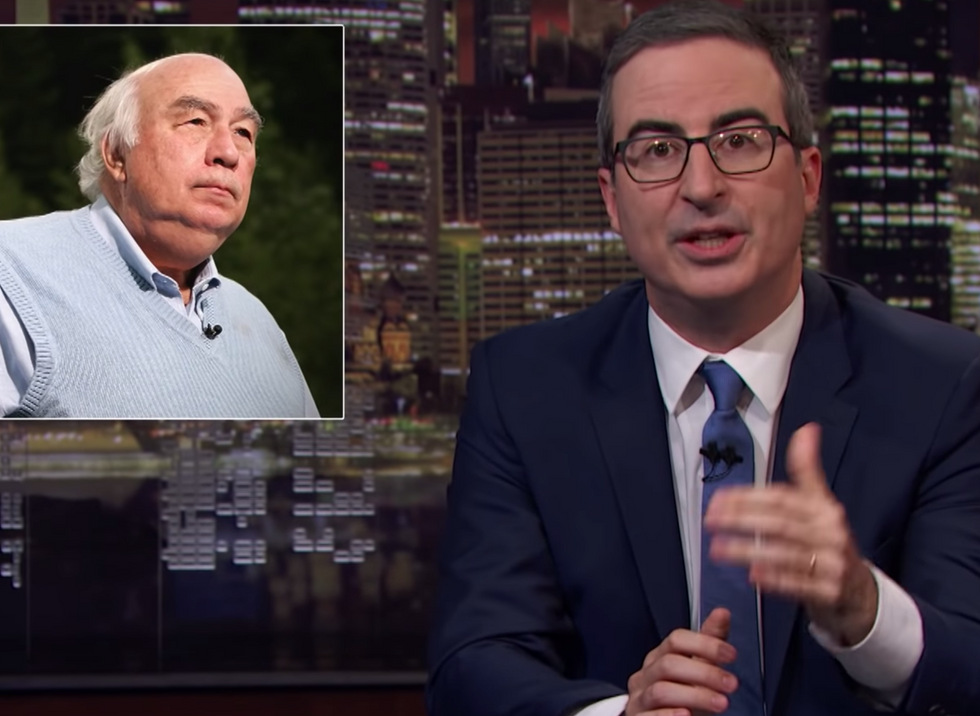 Do you remember when John Oliver flipped off Bob Murray, Trump's favorite coal baron – who then proceeded to try to intimidate Last Week Tonight with a libel lawsuit? We do. That lawsuit was thrown out, Murray's giant company has filed for bankruptcy, and Oliver is celebrating by daring Murray to sue him again.
But as always, Oliver takes the matter beyond mockery to deliver an important lesson about press freedom in an era when big business and uber-wealthy individuals can use the courts to discourage and even destroy critics. Their favorite tool is the so-called SLAPP lawsuit, deployed against activists as well as journalists to protect unchecked corporate power.
You certainly don't want to miss Oliver's outrageously obscene song about Murray, who has fallen afoul of #MeToo in a sexual harassment case. It's hard to think of a more deserving target.
Click and laugh.