#EndorseThis: Kardashian-West On Trump Catching Her With Her Pants Down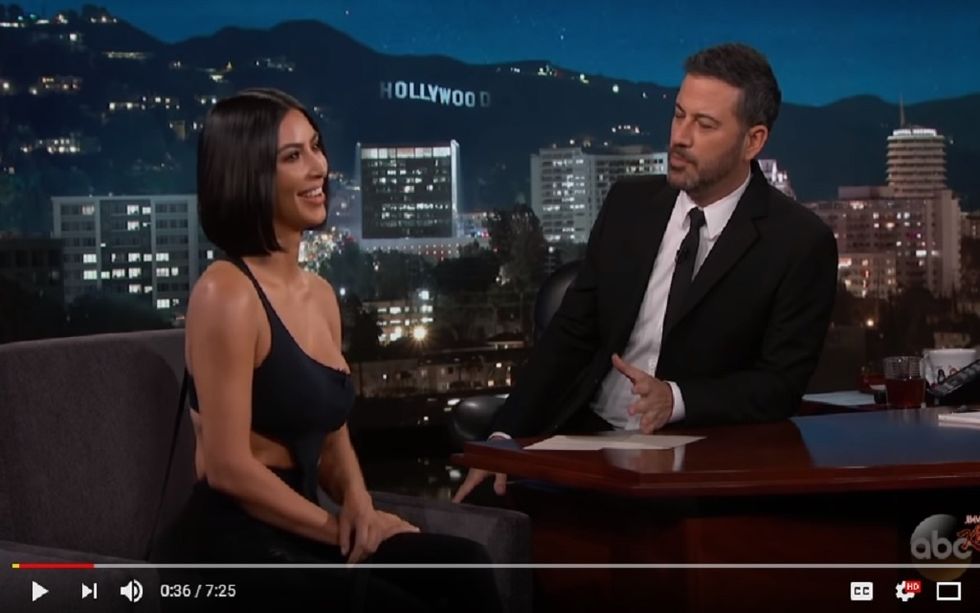 Kim Kardashian-West and her husband Kanye West have taken plenty of heat for befriending, praising, and even cooperating with President Donald Trump. But there's no question Kardashian-West struck a blow for liberal goodness when she secured the release of non-violent drug offender Alice Marie-Johnson from prison.
In today's clip, Kim tells Jimmy Kimmel about her robed (or dis-robed) state when getting the call from Trump, her happy tears upon calling Marie-Johnson to deliver the good news, and cursing a blue streak to match 45's legendary outbursts of profanity as she walked into the Oval Office.
But never fear, anti-Trumpers. Jimmy is still able to sneak in a few choice zingers, including a crack about Melania that you'll swear you should have seen coming…but you didn't!
Press play for the naked truth.