#EndorseThis: On CNN, Kellyanne Conway Hears Husband George Berate Trump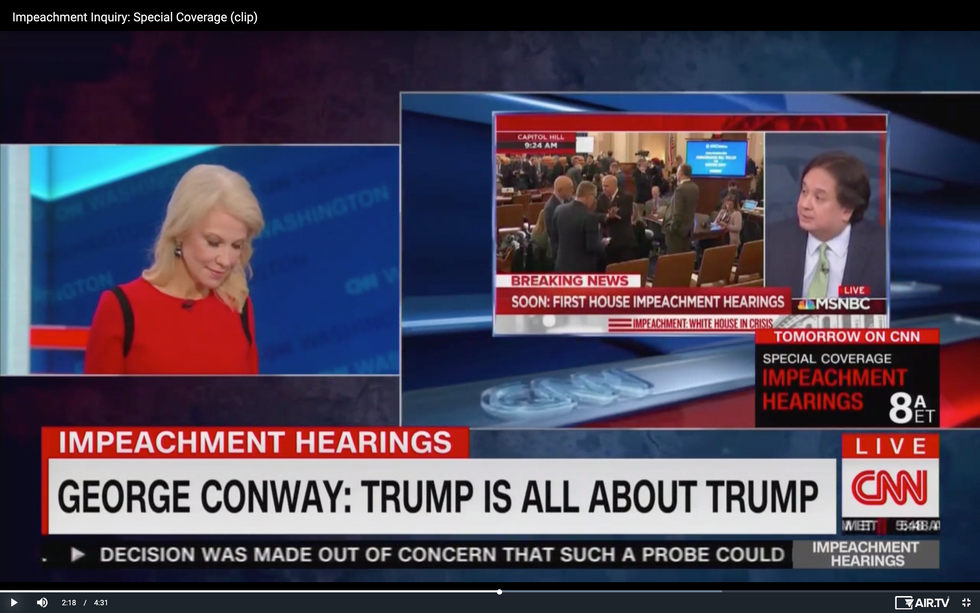 This had to happen — and maybe it had to happen for Impeachment Week.
During an interview with Trump counselor Kellyanne Conway, CNN anchor Wolf Blitzer finally confronted her, as so many have wanted to do, with the scathing remarks of her husband George Conway III — the Republican lawyer who has called her boss a narcissistic sleazebag. (And that's one of his milder analyses.)
"I just have a final question, a sensitive question, and it's a political question, it's a substantive question. I don't want to talk about your marriage. I know that there are issues there," Blitzer began.
It went downhill fast, with an epic Kellyanne meltdown at the end.
Thanks for the lulz, Wolf.
Just click.