#EndorseThis: Kimmel Celebrates Trump's Big Milestone — 10,000 Lies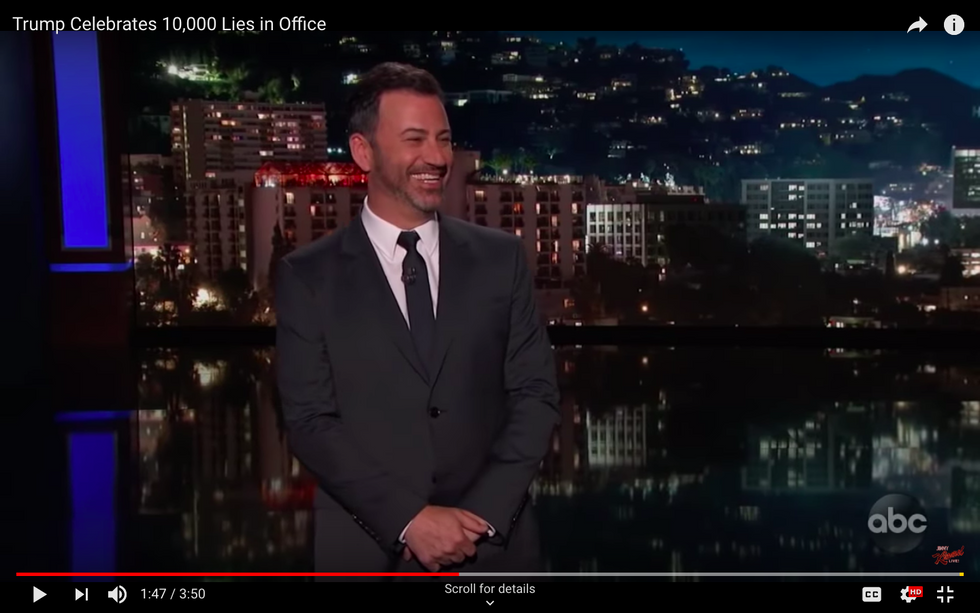 It was Melania Trump's birthday last Friday, but Jimmy Kimmel doesn't think she looks too happy in the White House photo congratulating her — in fact, it's hard to find any photo where she looks anything but miserable.
And while they blew out the birthday candles, the Trumps could celebrate an even bigger milestone as the president racked up 10,000 lies (or "misleading public statements") as tabulated by the Washington Post fact-checkers. As Kimmel says, he's not just a pathological liar but a mythological liar. Moreover, his lies are "picking up steam" — he passed the 5,000 mark after nine months, but racked up another 5,000 in only seven months.
To mark the occasion, Kimmel's producers assembled a hilarious montage of the president endorsing his own falsehoods. It's true!
Please click.