#EndorseThis: Kimmel Devilishly Destroys Trump's Abstinence-Only Sex Education Plan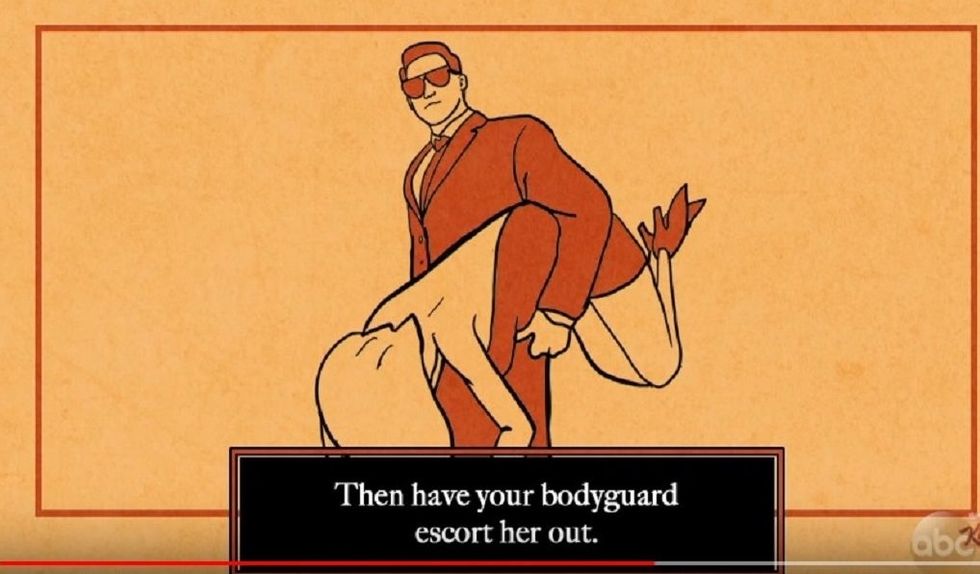 Presidents have acted out blatant hypocrisy in the past. George W. Bush's call for a "humble" foreign policy, for instance, was a total sham from the day Ol' Georgie assumed office.
But nobody takes the (stripper-filled) cake on do-as-I-say, not-as-I-do quite like our philanderer-in-chief Donald Trump.
In today's clip, late night comic Jimmy Kimmel calls out the Trump administration's $75 million initiative pushing abstinence-only education. This latest brainchild of Betsy DeVos could hardly be timed worse, with the POTUS currently facing a legal dead-end while trying to cover-up an illicit affair with porn star Stormy Daniels. (And like every DeVos brainstorm, it's a stupid idea, too.)
Watch for Jimmy's wonderful take on Trump abstinence pamphlets at the half-minute mark.