#EndorseThis: Kimmel Empathizes With Michael Cohen, Future Ex-Convict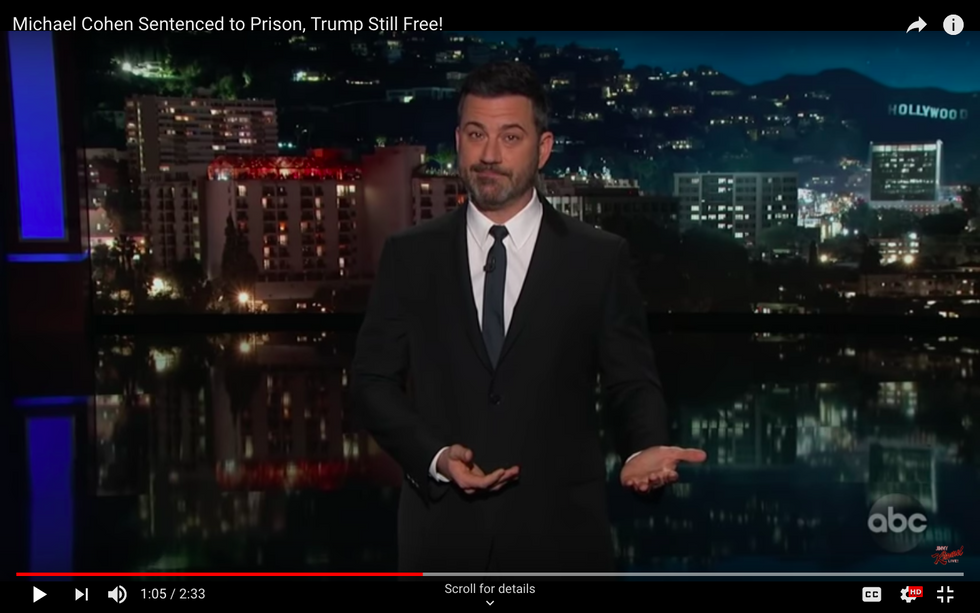 Jimmy Kimmel naturally took notice of the sentencing of Michael Cohen to three years in prison — and pointed out that the real question, as Donald Trump's personal lawyer was sent away, is whether Trump knew about the illegal acts perpetrated on his behalf.
To which the answer is clearly, "Duh."
Jimmy can't help but mention Cohen's infamous tweet three years ago, which taunted Hillary Clinton with threats of prison, where her "room and board will be free."
Obnoxious as Cohen is, Jimmy nevertheless perceives an injustice. And he has thought of a gig that might suit the man while waiting to go upstate.
Just click for laughs.