#EndorseThis: Jimmy Kimmel Trolls Trump At The Oscars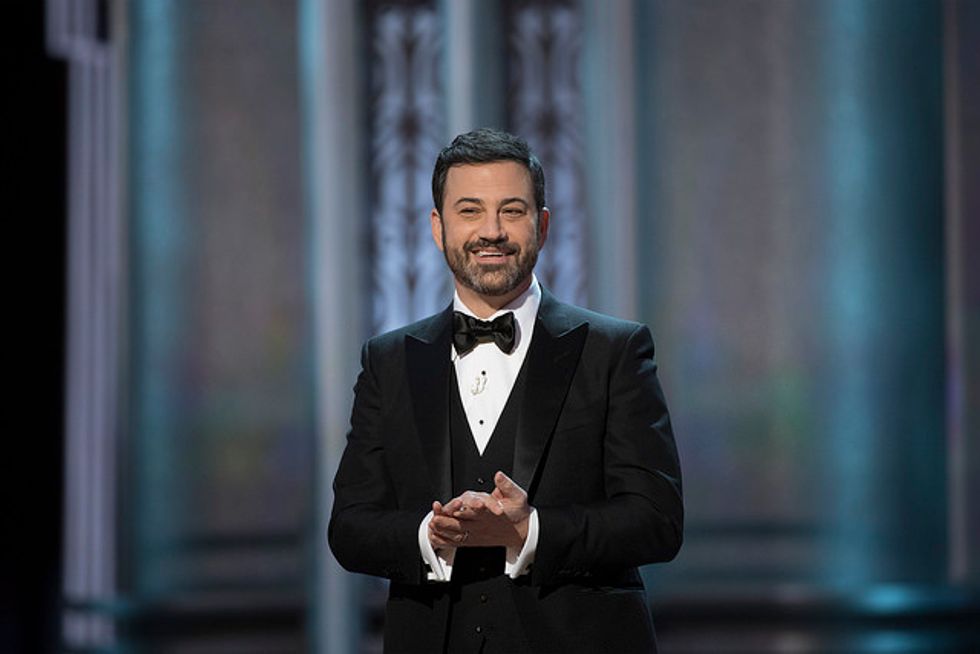 Jimmy Kimmel's first time hosting the Oscars came with many surprises, including candy and cookies falling from the ceiling and an epic Steve Harvey moment when Moonlight was almost robbed of its Best Picture Oscar. What came as no surprise, however, were Kimmel's hilarious jabs at President Trump as he opened the telecast.
"I want to say thank you to President Trump. I mean remember last year when it seemed like the Oscars were racist?" Kimmel reminisced. "It has been an amazing year for movies. Black people saved NASA and white people saved jazz. That's what you call progress."
Kimmel couldn't ignore the Meryl in the room, singling out the "overrated" Streep for an ironically Trumpian riff that concluded with a standing ovation for her.  Later in the show, hoping that the president would be watching, Kimmel tweeted "U Up?" at Trump. But it was his follow up tweet — #merylsayshi — that had the audience roaring with laughter.
Kimmel knows that if anything can get under Trump's thin skin, it's being mocked and ridiculed by Hollywood celebrities. The whole monologue is well worth the click.
IMAGE: ABC Television Group / Flickr