#EndorseThis: Kimmel's Trump Family Valentines Are Just As Scary As You Would Imagine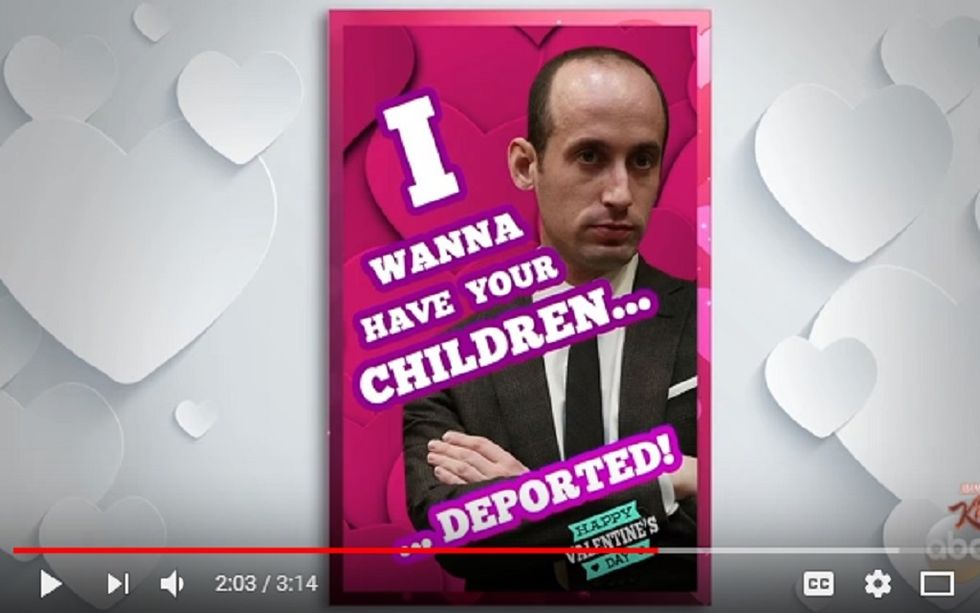 Halfway through Jimmy Kimmel's latest monologue, it appears that the comic intends to avoid politics altogether. Instead, Kimmel laments the hollow consumerism and awkward shopping moments of Valentine's Day, offering that robots, not people, should be taking calls for flowers and cards. That way, lovers wouldn't have to give away embarrassing bedroom-nicknames and intimate secrets to a live stranger.
But then Jimmy turns his ire on President Trump and the woebegone White House, offering a selection of Valentine's cards sent from 1600 Pennsylvania Avenue. The comedian soaks Melania Trump for mindlessly imitating other First Ladies, slaps Stephen Miller upside his bald immigrant-hating head, and revisits The Donald's bad hair day.
Our favorite, though, is a heartfelt Valentine's card sent from White House press secretary Sarah Huckabee Sanders. We categorically deny that you will laugh. No further questions.