#EndorseThis: On Labor Day, Angry Boss Asks What Unions Have Done For Us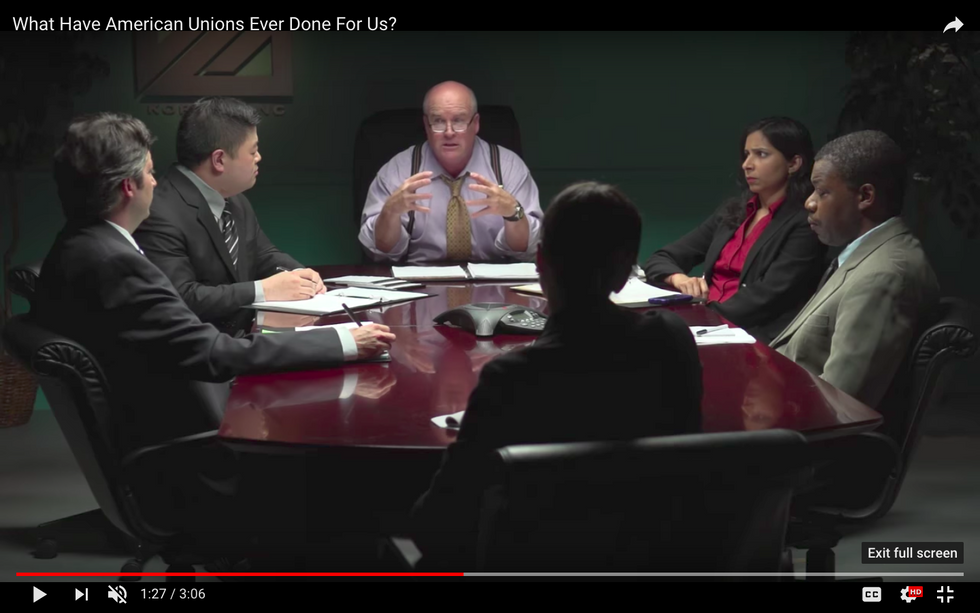 Facing a unionization drive or a contract dispute, many an irritated boss has denigrated the labor movement. Far too many Americans swallow the anti-labor rhetoric spewed by management, which is why our middle-class is struggling, our living standards have declined, and our democracy is in danger from powerful plutocrats.
"What have unions ever done for us?" is an appropriate question for Labor Day. The answer deserves to be shared today and every day.