#EndorseThis: Lee Camp Shreds Trump For Weaponizing Religious Freedom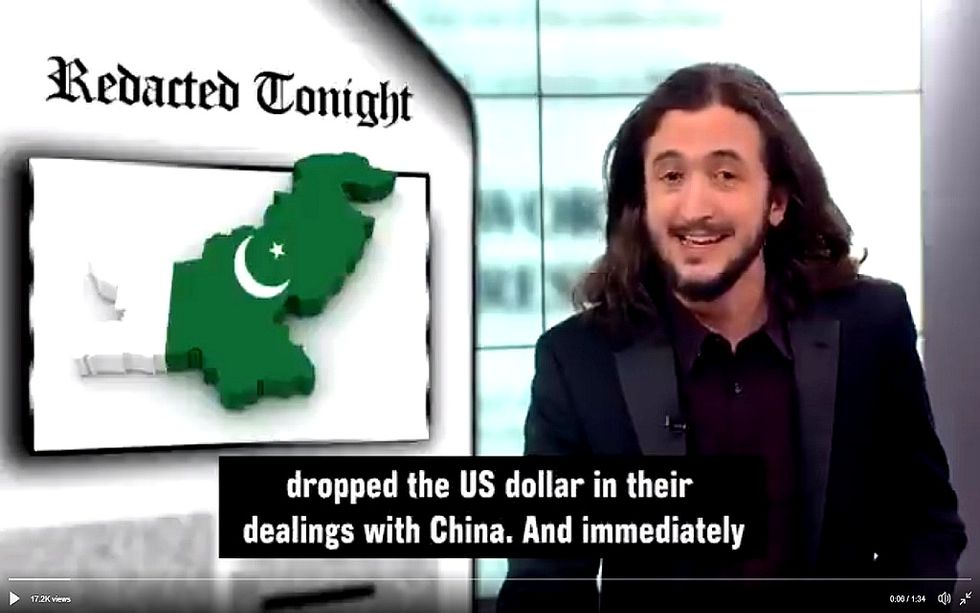 To President Trump, the world may appear as nothing but dollars and assets. While it's true that leaders like Barack Obama bartered with quasi-hostile countries to forge alliances, what makes Trump so abnormal – and such a mortal threat to world peace – is a total lack of scruples. He is willing to lie outright to other nations, just as he deceives his own.
On Redacted Tonight, journalistic lion Lee Camp exposes the White House for putting Pakistan on a "religious freedom watch list" only a day after the Pakistani government said it would not exchange American dollars with China. Camp destroys Trump for taking childish, nonsensical revenge on a country the POTUS once called "fantastic."
Watch past 1:00 for a brutal mockery of Rex Tillerson's role in the Trump administration.
Pakistan recently announced they're dropping the dollar in their dealings with China.
The next day, President Trump announced he was adding Pakistan to the list of countries that violate Religious Freedom. pic.twitter.com/vBJAvXup6p

— Lee Camp [Redacted] (@LeeCamp) January 24, 2018