#EndorseThis: Lil Alex Jones Suspects Baths Are A Plot Against Men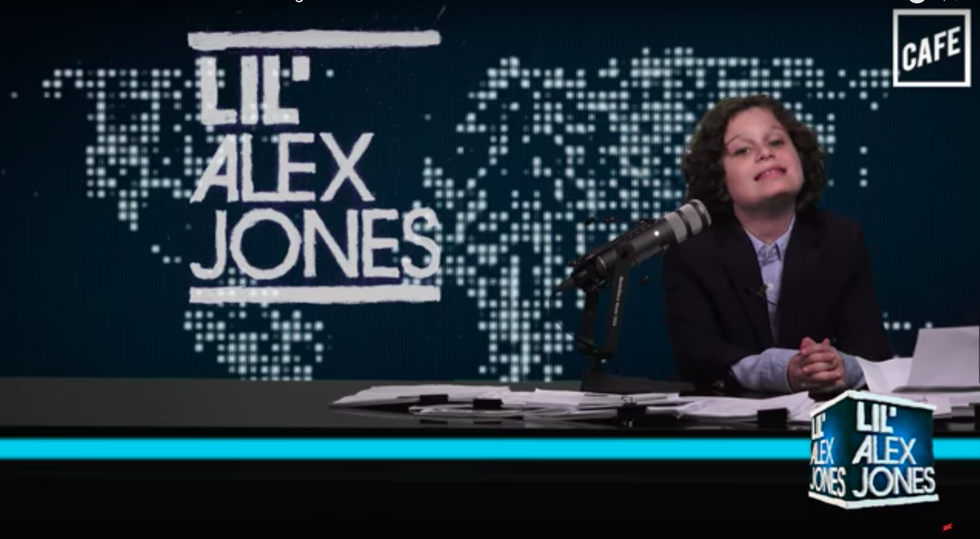 The jokesters at CAFE are onto something about conspiracist Alex Jones: Whenever the Infowars host achieves full psycho, his out-of-control crying and shrieking resemble nothing so much as a child throwing a titanic tantrum. They were hardly alone in seeing that Jones is ripe parody material, but they were the first to cast him as an angry little boy.
Meet Lil' Alex Jones. He's almost as funny as the real thing.
In this episode, Lil' Alex channels his doppelganger's threatened masculinity into a raging tirade against bathing — which is clearly a plot against men, er, boys. Of course, like the real Jones, he has a solution that is far worse than the problem.