#EndorseThis: Maher Calls Trump Speeches A Pedophile Talking To Nazis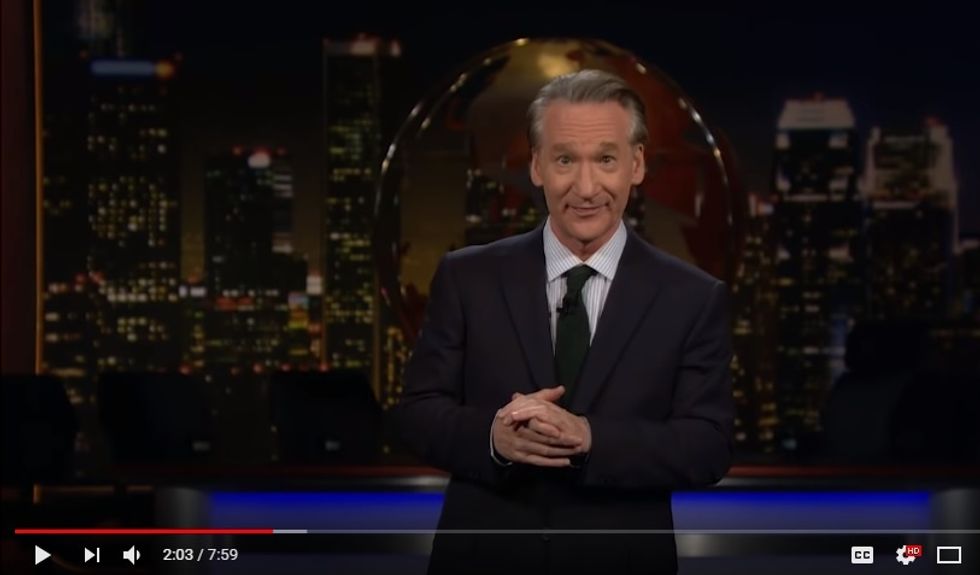 Sometimes in our "teaser" email for #EndorseThis, we keep things a little bit mysterious. It's not merely for "bait" to draw the reader in, though we love when you visit us! Instead, think of it like a director not wanting to give away the whole movie with a title card. When a headline tells you everything, it's not as fun to read the fine print.
For today's clip, though, there can be no hiding the contents of a war-like monologue from Bill Maher.
The host returns to "Real Time" after a month's vacation and calls the Trump rally phenomenon "hillbilly Nuremberg." Maher then caps off an epic rant on the POTUS and Trump voters by labeling Q-Anon believers a gang of hypocrites. Q-Anon touts lurid Hollywood tall-tales while ignoring a pet President's past with a certain beauty pageant…and the sexualization of young Ivanka.
Bill Cosby's rape allegations were already well-known when Cosby was called-out by comedian Hannibal Buress. Could Maher's hyperbolic, explosive monologue help cause a similar reckoning for Trump?
Click for the "pedo"-tape.