#EndorseThis: Michelle Wolf Bites Ivanka Trump Right In The Soul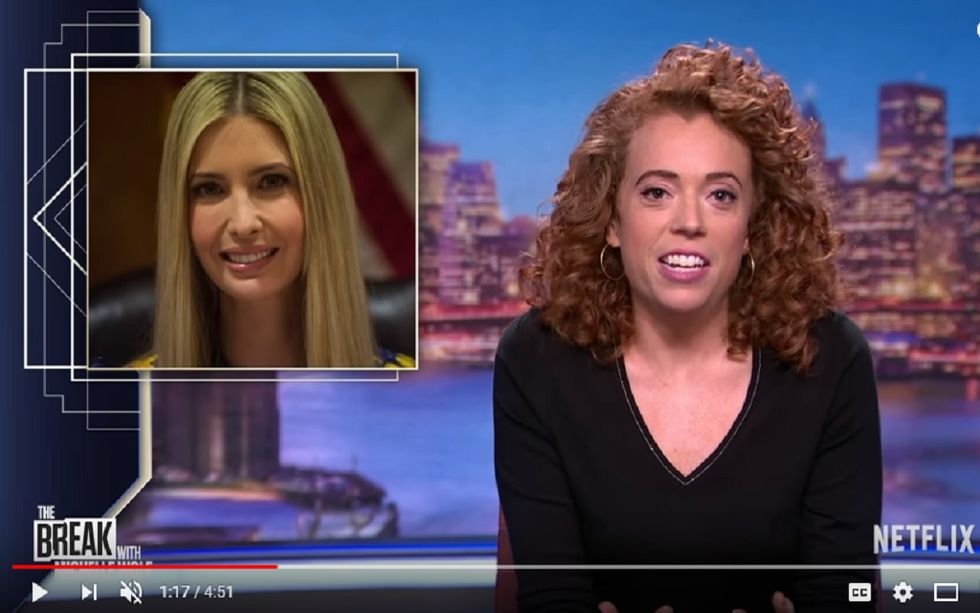 Comparing people to inanimate objects is tricky business. You might make the wrong metaphor and unintentionally say something that sounds dirty. You might even stumble into a worn-out cliche and call somebody a doorknob.
Cliche? Fat chance. Newly-signed Netflix star Michelle Wolf is one of the freshest voices in satire. And all her dirty jokes are on purpose.
In a clip from her show "The Break," Wolf considers Maxine Waters' call for Democrats to harass and intimidate Trump's White House sidekicks. The comic seems to empathize with the pro-protest side of the debate. But she does call for a few changes. Like crushing Ivanka Trump's soul instead of merely denying her entrees.
Wolf suggests calling Ivanka "Tiffany" along with several less-PG nicknames. Betsy DeVos and a few other Trumpers get their just desserts. But it's the comedienne's Ivanka/Yaz joke that will keep you laughing for longer than 4:51.