#EndorseThis: Michelle Wolf Nails NFL For Taking Trump's Side On Kneelers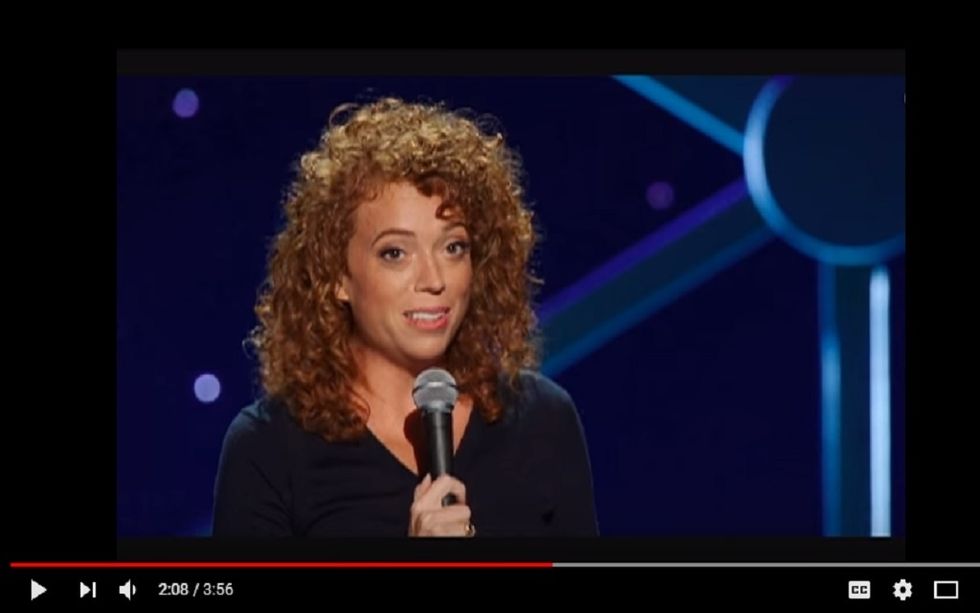 To be trite, the NFL has punted.
Rather than reach a compromise between stuffy white owners and socially-concerned players hoping to continue making their voices heard, the league recently voted to ban all kneeling for the national anthem. Teams who choose to protest during the anthem, state the new rules, must do so by remaining in their locker room. It's an obvious cave-in to President Trump's position.
In today's clip, comedian Michelle Wolf (who famously needled Trump's underlings at the White House Correspondence Dinner) nails the NFL for the move, claiming that owners are scapegoating the protests for a downturn in ratings. Wolf jokes that blaming the kneelers instead of a clunky schedule or overpriced TV packages is like "making sure JFK was wearing his seat-belt."
Wolf goes on to opine about what the NFL could do instead of demonizing its own athletes, a short-but-epic rant that is well worth a minute of your time. A minute of game-time, even.
kneel, stand, sit—do whatever you want while you watch this! #thebreaknetflixpic.twitter.com/5blDsRB8qw

— The Break with Michelle Wolf (@thebreaknetflix) May 28, 2018