#EndorseThis: Moronic GOP Candidate Builds Trump's Wall…In Tennessee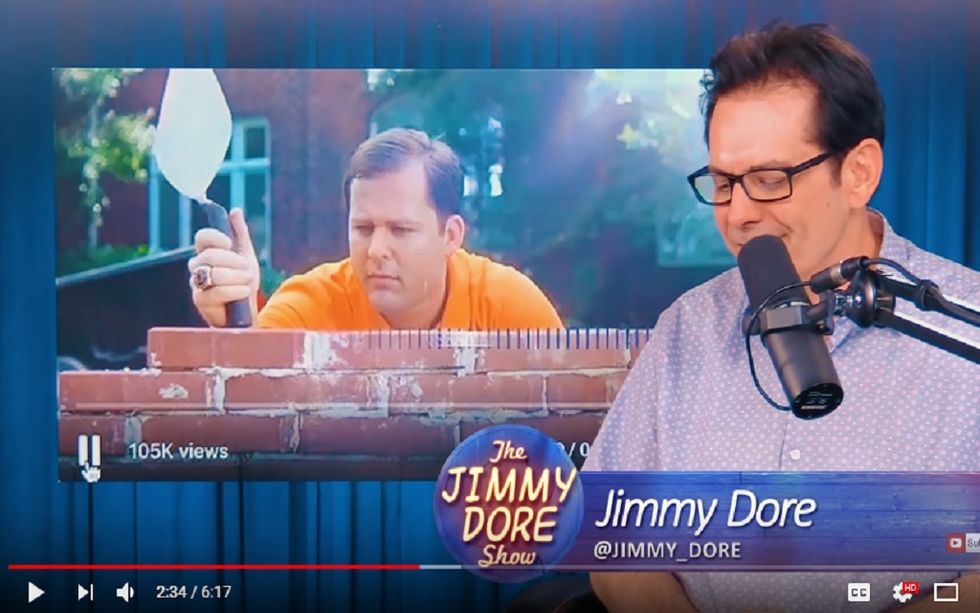 What are we gonna do, folks? "Build a wall!"
Who's gonna pay for it? "The voters of Tennessee!"
Jason Emert, a GOP candidate for the U.S. House of Representatives, stars in a ridiculous campaign ad in which he "builds a wall" and promises to help President Trump do the same. Except Emert lives pretty far from the U.S.-Mexico border.
Emert lives in Tennessee's 2nd District, in fact. Jimmy Dore's merry misfits are busy mangling the misguided politician by hook, crook, and social media. "Jason, I used to live in Tennessee. It doesn't border Mexico," Dore sidekick Ron Placone writes dryly on Twitter.
But to see how much more delightful a trolling can be when it's live on the air, click the outrageous YouTube clip below.
Press play, Mrs. Cleaver!