#EndorseThis: NRA Makes Porn For Unhinged Gun Owners, John Oliver Calls Them Out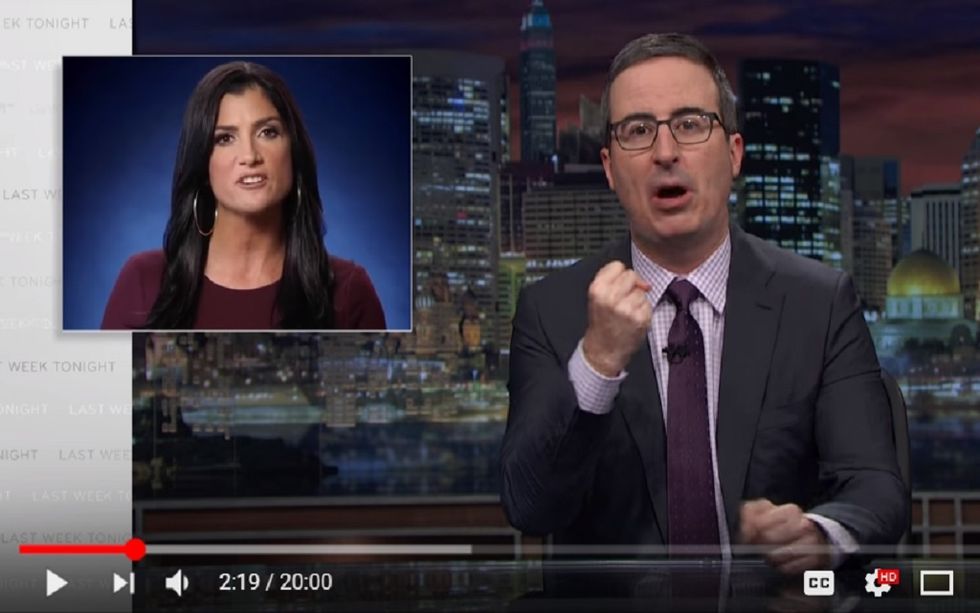 The National Rifle Association is run by hypocrites who use the same manipulation tactics they accuse the media of using. You probably knew that, but few journalists have been exposing the NRA's shameless propaganda like John Oliver of HBO.
In today's clip (a tad longer than usual, but well worth it) Oliver takes on some of the creepier moments of NRA TV, including Dana Loesch's "clenched fist of truth" speech, Charlie Daniels (who else?) giving a sermon about guns, blood and gator-grappling, and bank robbers getting complimented on their weapons skills.
Does gun-porn for the heartland sound sad to watch? Prepare to giggle. Oliver destroys every last excerpt from the NRA network, and lets gun-obsessed women know they're just as absurd as men like Charlie Daniels.
Click play. It's happening, Harry. It's happening.