#EndorseThis: Oprah Humbly Smacks Down Reporter's Suggestion Of Posturing For 2020 Run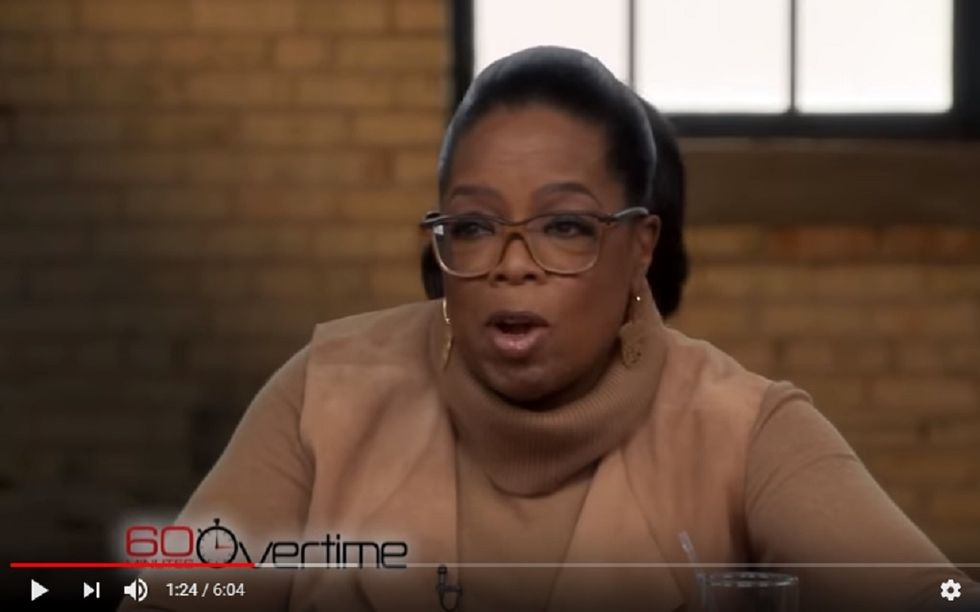 In a time of mourning over the Florida school tragedy, there is a cry for leaders to set aside politics and do what's right to protect our children from guns. So it's ironic that in a CBS interview for 60 Minutes, recorded before the Parkland massacre took place, one of America's bravest progressive voices was asked if a recent touching moment was a political ploy.
In today's clip, Oprah Winfrey answers a question about White House overtones in her recent Golden Globes speech in succinct fashion: "Are you kidding me?"
Winfrey laughs off the notion that her amazing prime-time oration was about anything but protecting women and minorities from oppression in a time of Constitutional and moral crisis. "I was just trying to give a good speech" about race and gender in the Trump era, she tells a skeptical reporter.
Listen at 2:55 for Oprah's hilarious confession of what else she was thinking about during her call for a new dawn of womanhood.