#EndorseThis: Mike Pence Soaked By Late Show For Trump Water Bottle Clip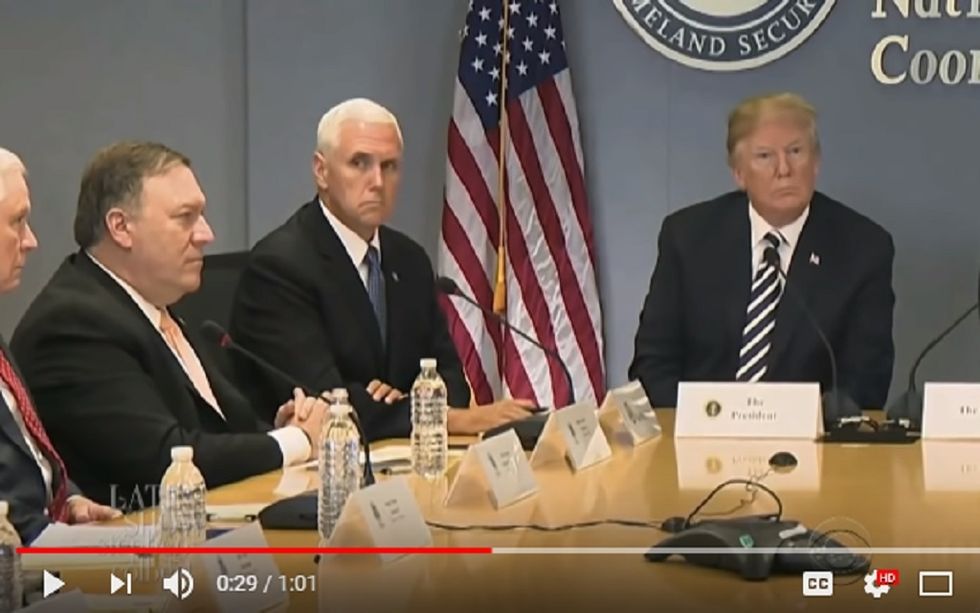 There are hands, bands, and brands in both rock & roll and comedy. Stephen Colbert has become a brand. Like a TV show putting out quirky extras for YouTube fans only, the Late Show team has been tearing it up with unique social media.
In today's video, Backbone's digital crew begins with Anderson Cooper introducing a viral video of VP Mike Pence copying President Trump's every move, right down to a random flooring of water bottles. Soon the wiseguys take the audience somewhere you know we wanna go…under the table.
There's plenty o' doodling going on between the bare feet of the '16 GOP ticket, and Melania turns out to be more well-armed than she appears. But it's the final moments in which a secret is revealed. The Vice President and 45 might just have a more, ahem, intimate relationship than Trump and the First Lady.
Press go for groping.