#EndorseThis: Post-Election Angst, In The Style Of Edvard Munch — But Funny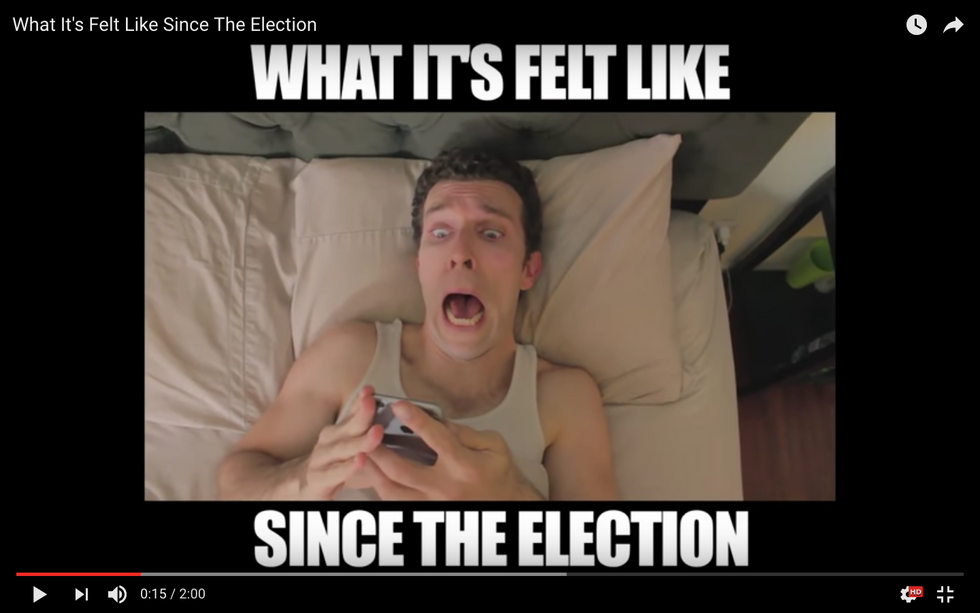 When you ask friends how they're doing, in the normal pleasant way — or when they ask you — have you noticed that the usual reply is still…hesitant?
Three months after Election Day 2016, most of us are not "very well," or "just fine," or even "OK," or whatever the usual answer to that question might be. No, we're in a state of chronic distress that can worsen instantly, depending on the latest démarche from the Trump White House (and yes, that last phrase sticks in the throat, and always will).
Now actor and writer J. Michael Feldman has produced a short film that expresses America's post-election angst in the style of Edvard Munch — with a clever twist at the end.
You will laugh.