#EndorseThis: Comedian Outs Roger Stone For Threatening His Dog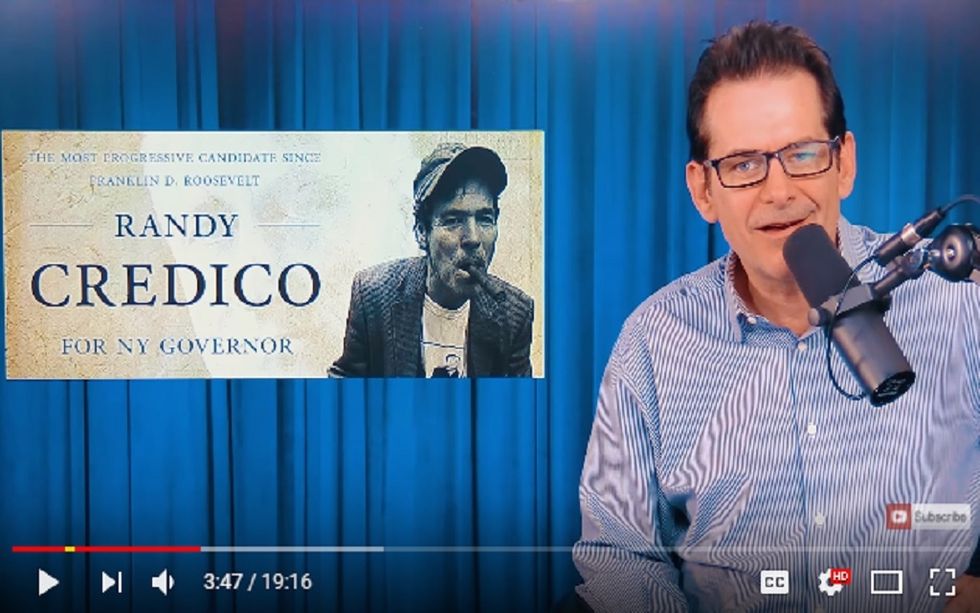 New York comic Randy Credico knows how tough the political world can be. A former left-wing gubernatorial candidate, Credico feuded with conservatives and moderates during his most recent run for office in 2014. But nothing could have prepared him for how vicious and petty a fight with a member of Team Trump could be.
In today's clip, Credico appears on The Jimmy Dore Show to show off a series of vulgar emails from Trump campaign advisor Roger Stone, the infamous "trickster" who some say is most responsible for The Orange One's ascent to power.
Stone is furious about Credico's comments tying him to Wikileaks founder Julian Assange. In one email, the Trumpist charlatan actually threatens the comedian's dog. "I am going to take that dog away," Stone rants. "I know there's not a (expletive) thing you can do about it because you are a broke piece of shit."
How desperate are things in Trump World when the President's king-makers are down to threatening pets? Then again, Stone has been reduced to something of a lap dog himself.
Don't worry, the canine is just fine. Click to hear the furry foolishness.