#EndorseThis: Rep. Jim Himes Thinks Devin Nunes Must Have Written His Memo Drunk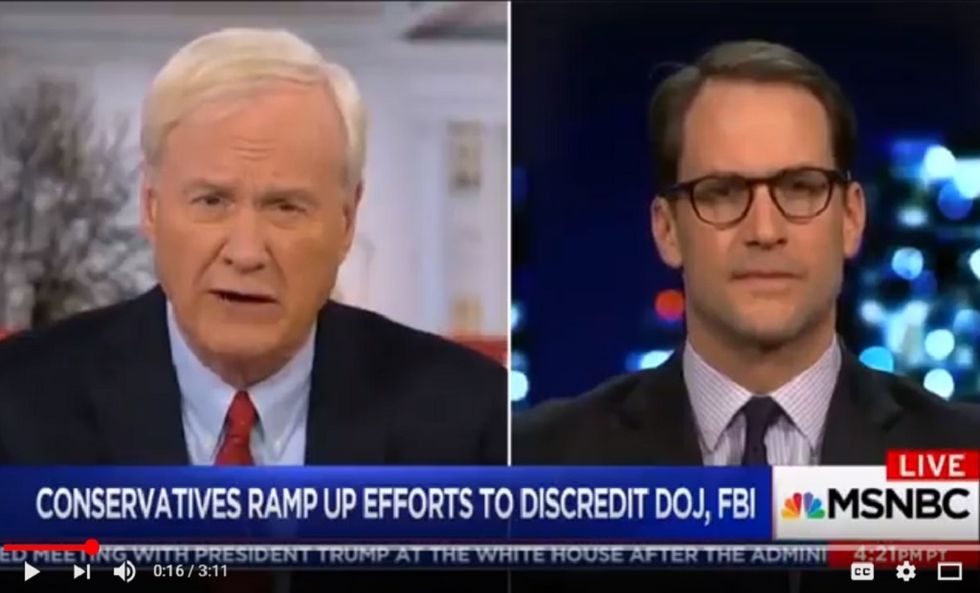 In what sounds like a candid exchange over a beer, U.S. Representative Jim Himes (D-CT) tells Chris Matthews of MSNBC what rational people in D.C. really think of that "secret" Devin Nunes memo on the FBI: a stronger substance than beer could be to blame.
"You'd hope that whoever wrote (the memo) was a couple of whiskies into the bag," says Himes, before pointing out that the GOP's pandering #ReleaseTheMemo campaign is based on intel that Republicans in Congress can't possibly know. Distinguished senators like Ron Johnson should know better than to push such a flawed document.
It doesn't stop there. Matthews takes a swipe at Fox News, saying that people like Jeanine Pirro used to be "normal." Himes' reply is hilarious, throwing a small black hole's worth of shade at Pirro and Fox wing-nut Sean Hannity.