#EndorseThis: Rep. Schiff Serves Up Two Articles Of Impeachment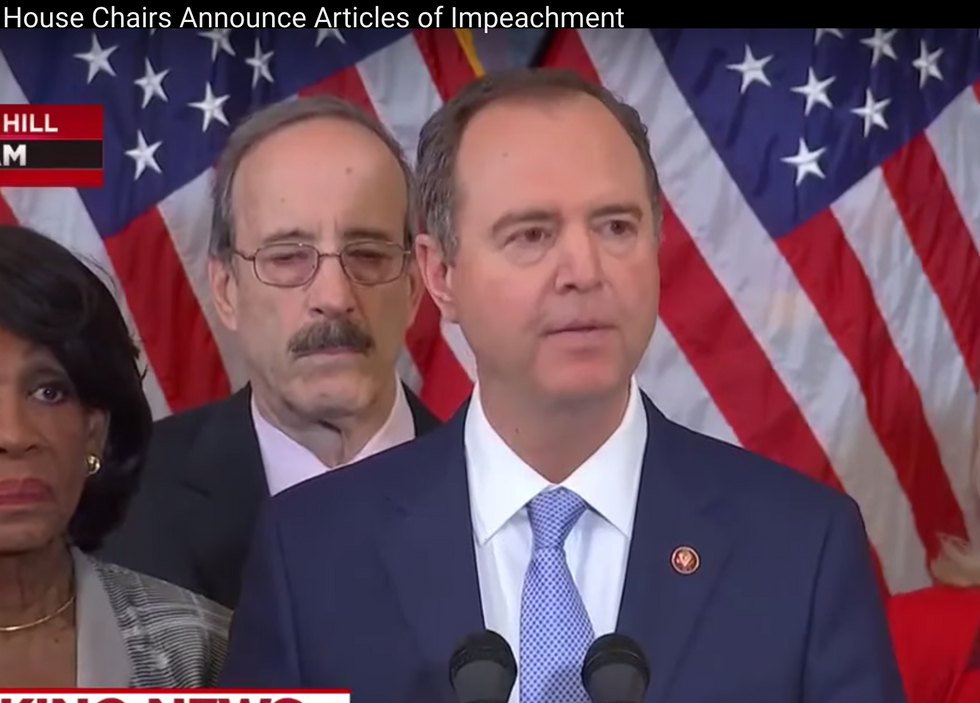 In a simple and straightforward announcement on Tuesday morning, Rep. Adam Schiff delineated the grounds for impeaching Donald Trump as he stood with Speaker Nancy Pelosi, House Judiciary Committee chair Jerrold Nadler, and other members of the Congressional leadership.
"President Trump abused the power of his office by conditioningtwo official acts to get Ukraine to help his reelection: the release of hundredsof millions of dollars of aid that country desperately needed and a White Housemeeting with an ally trying to fend off Russian aggression. In so doing he underminedour national security and jeopardized the integrity of our next election."
Schiff went on to rebut those who insist that the HouseDemocrats should pursue a slower and more complete investigation before votingarticles of impeachment.
"The argument 'why don't you just wait' amountsto this: Why don't you just let him cheat in one more election? Why not let himcheat just one more time? Why not let him have foreign help just one moretime?"
They are not waiting.
Just click.