#EndorseThis: Reporter Shares Audio Of Trump Cheating His Way Into Forbes 400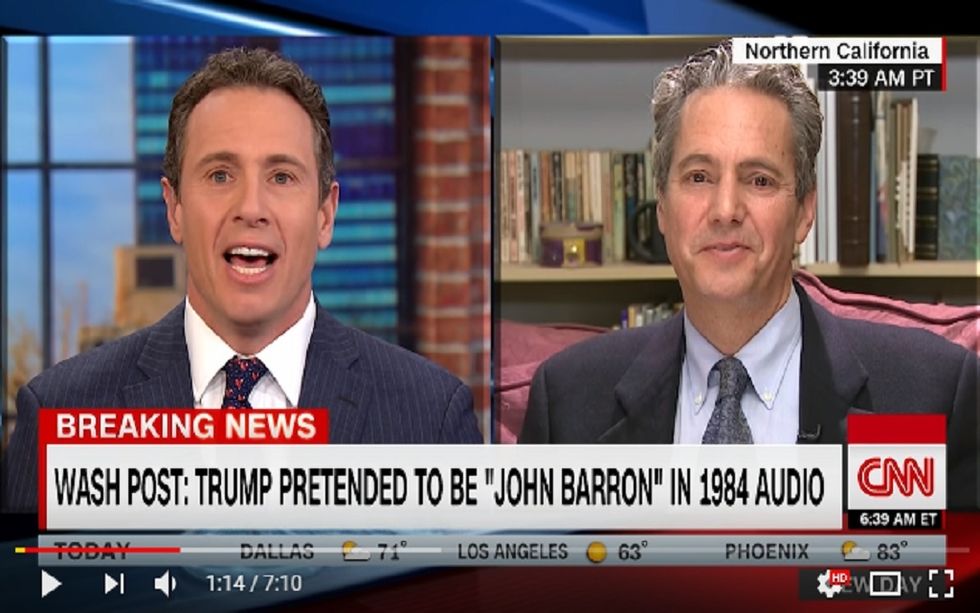 Pro wrestling has been lampooned for "mystery men" who were obviously famous grapplers in disguise. For instance, Andre The Giant performed as "Giant Machine" in the 1980s, though anyone with a brain knew exactly who was under the mask.
And then there's Donald Trump, whose fakes and forgeries make the WWE look like Masterpiece Theatre.
In today's clip, WaPo reporter Jonathan Greenberg shares audio of Trump pretending to be financial VP "John Barron" in 1984, as part of a ploy to be included on the Forbes 400 list of tycoons. So shameless is The Donald about being a robber baron that he would later name his own son Barron. But he isn't able to steal favor from Forbes with the clumsy deception. Instead, the voice of "Mr. Barron" is so obviously Trump's that the audio becomes a hilarious farce from the beginning.
Click to hear a phony on the phone.