#EndorseThis: Roy Wood, Jr. Explains Why Bannon's White Nationalism Is "Great News"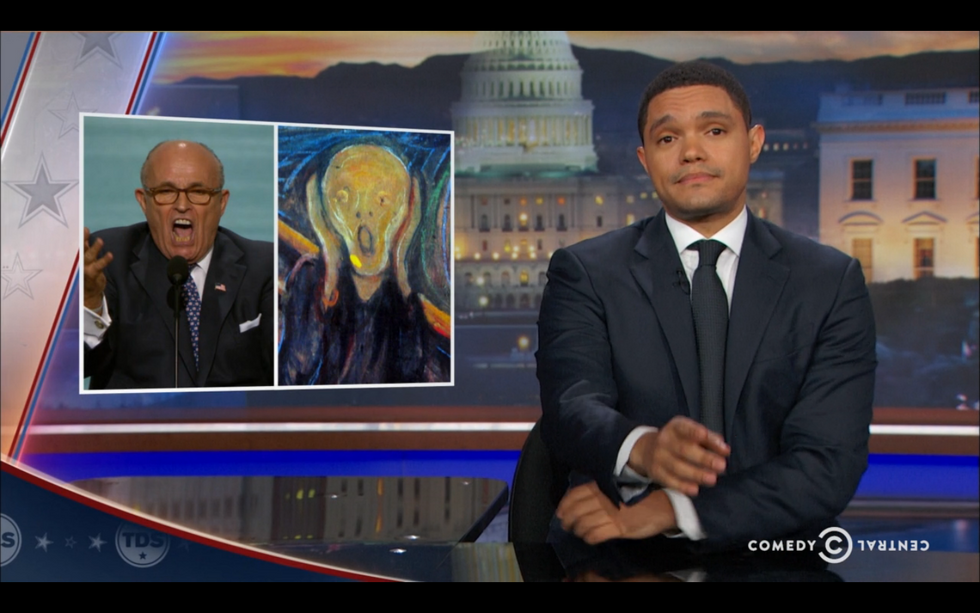 "A man who is at best a white-supremacist enabler" was Trevor Noah's worried description of Steve Bannon, Trump's senior adviser. But Roy Wood Jr. assured the Daily Show host that Bannon's appointment was actually "great news!" Noah is confused by the idea that open racism in the White House would be an improvement, but Wood breaks it down for him. "You should have known something was up when Ben Carson left," he snarked. "Omarosa next!" Noah has a few words for Senate Majority Leader Mitch McConnell and Speaker Paul Ryan too.
It's about as funny as a Klan-endorsed presidential adviser get.