#EndorseThis: Sacha Baron Cohen Makes GOP Leaders Admit Unspeakable Goal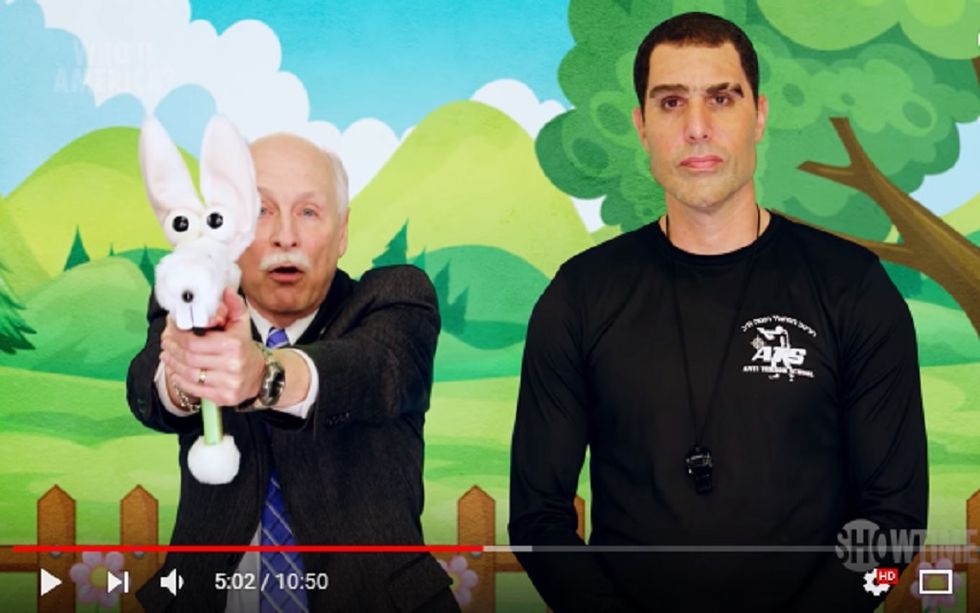 There's already a lot to like about Sacha Baron Cohen's new cinéma vérité show Who Is America, beginning with Cohen's new look, a Fox News talking head with the volume turned up to 11. The satirist creates an image so ghastly, so oozing with toxic machismo, that it looks like a CGI image superimposed onto the background.
But it's the content of a preview clip that has the internet buzzing. Cohen is able to persuade several Republican leaders and far-right zealots, including U.S. Representative Matt Gaetz, to get behind a policy which would be worse than the re-institution of forced child labor. Some of the thicker subjects even wind up promoting the idea with passionate speeches.
Does the GOP want to cause an unspeakable form of genocide? Probably not – the comic uses clever hypnotic tactics to dupe most of his prey. (At least two conservative hard-liners are clearly and disgustingly all-in, however.) It's the stark ignorance and recklessness of the men parroting Cohen's truly-evil character that sends chills from tailbone to top knot.
Pull the string, make bang-bang.