#EndorseThis: Seth Meyers Eviscerates Trump's Cruel Immigration Plans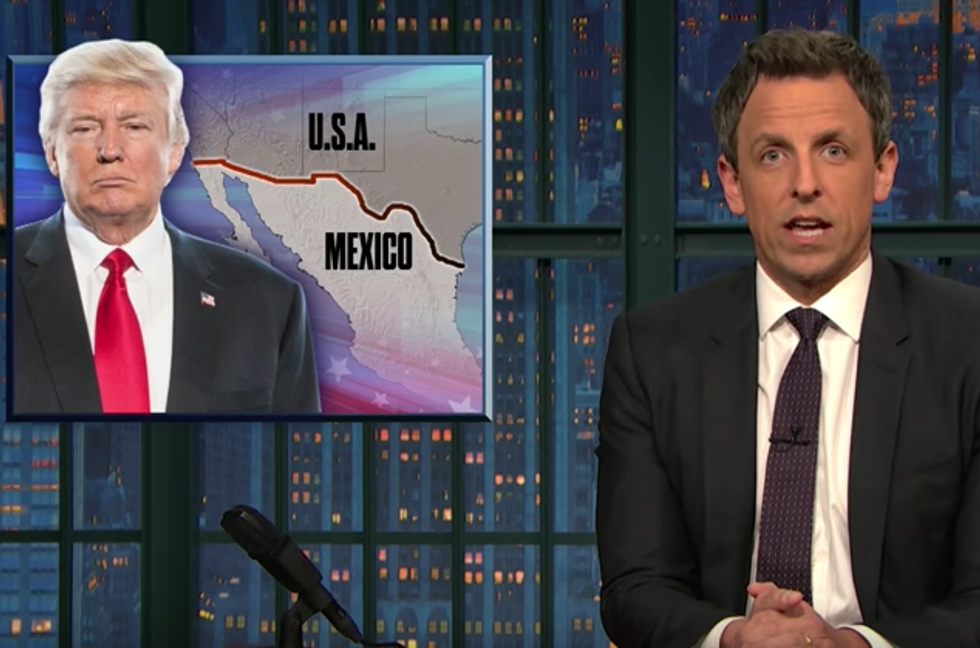 It doesn't take a genius to recognize the huge gap between Donald Trump's rhetoric on immigration and reality. During Wednesday night's episode of Late Night, Seth Meyers took Trump to task for his aggressive and unnecessarily cruel immigration policies.
Meyers ridiculed Trump for completely fabricating the idea of an uncontrollable immigrant crime wave and for inflating the number of undocumented immigrants in the United States, noting the non-alternative fact of a net loss of 140,000 Mexicans between 2009 and 2014.
"That's right," quipped the Late Night host.  "America has turned into a bad movie and people are walking out."
He also taunted Trump's ridiculous claim that the U.S.-Mexico border wall will be impenetrable. As an engineer pointed out in our pages, the wall is not only impractical, but the costs are completely absurd.
"Look, these immigration policies are cruel, unnecessary, and ineffective," Meyers pleaded in a rare moment of solemnity. "Even many Republicans think so. Those Republicans and Democrats should stand up to Trump."