#EndorseThis: Seth Meyers Mocks July 4th Celebrations In Trumpland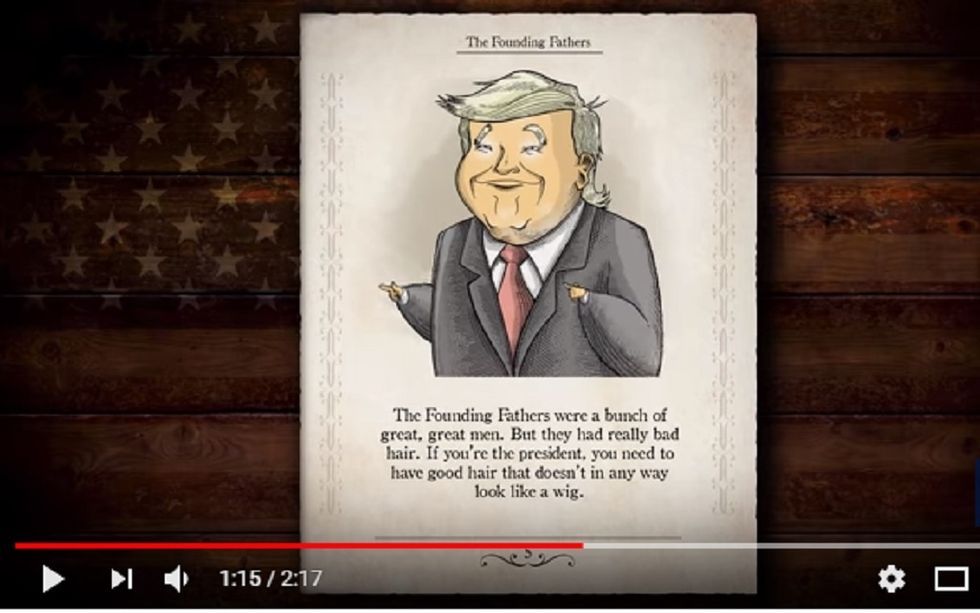 Many American citizens feel unable to celebrate Independence Day due to the election of President Trump. Of course, that probably hasn't kept your neighborhood from sounding like the Battle of Bunker Hill.
#EndorseThis won't let the distracting snap, crackle and pop prevent us from bringing you the best in political satire.
In today's sketch, an off-camera Seth Meyers lampoons Trump's meager knowledge of American history with a Revolutionary fairy tale narrated by Orange One himself.
Meyers arguably takes it easy on Trump. But don't mistake a low-key vibe for an absence of laughs. We get to hear 45's views on the Boston Diet Coke Party along with his Presidential opinion on the hair and handwriting of the First Continental Congress. And don't miss the epic jab at Paul Ryan at 1:19.
Flying video clip with report.