#EndorseThis: Seth Meyers Proves Trump Pee Tape Is Real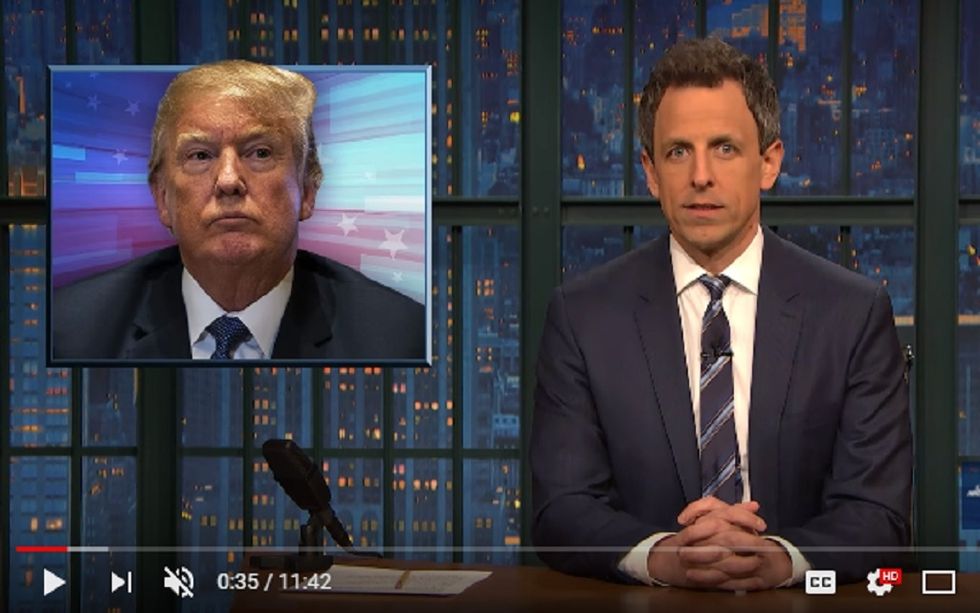 To many observers, President Donald Trump remains a mystery wrapped in an enigma. But the truth about Trump is often right there in front of us, peeing on our heads in a Moscow hotel room.
Seth Meyers has had enough charades. In today's clip, Meyers brings up an old quote from Trump that he says proves the existence of the infamous "pee tape" mentioned in the Steele dossier. The comic marks an interview The Donald gave Fox News in 2017 in which Trump directly implies that the tape is real, saying he would be embarrassed if it ever surfaced in the media.
But there's vitriol to go around. Meyers turns his attention to Paul Ryan, who helped elect 45 before announcing his retirement from the U.S. Congress. Though many liberals are celebrating, Seth isn't happy. He nails Ryan with an analogy that makes the pee tape seem appetizing. Trump might be number one, but number two is leaving Capitol Hill with his pants down.
Click for the carnage…and try not to get wet.