#EndorseThis: On SNL, Santa's Tricky Moment With Savvy Kids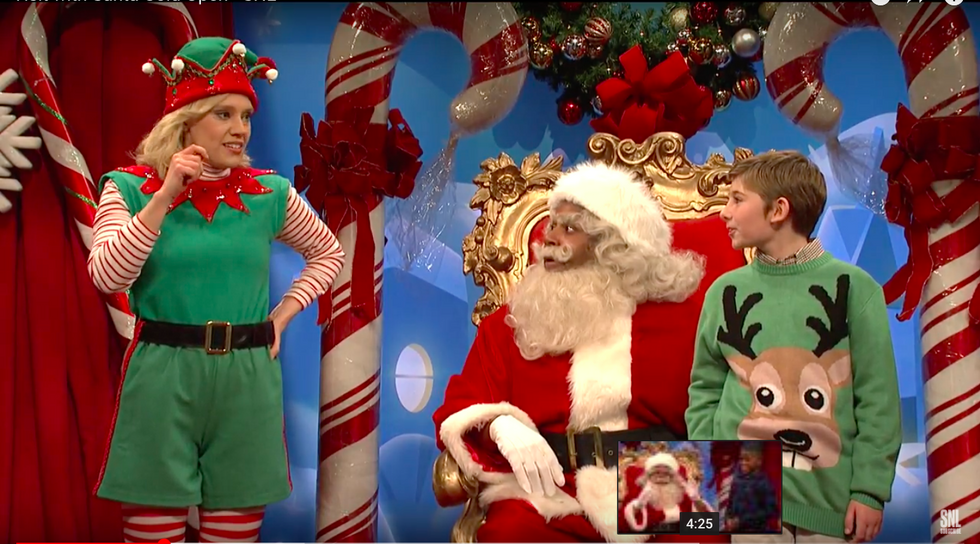 When the great Kenan Thompson put on his Santa Claus suit to hear Christmas wishes from children, he didn't expect the unseasonal and uneasy questions they'd pose about the most troubling recent news events.
These kids want to know about Franken, Moore, and Trump — and even Matt Lauer's "toys." And they've drawn an unwholesome lesson: "If you admit that you did something wrong, you're in trouble. But if you deny it, you get to keep your job!"
In the end, Santa's elf Kate McKinnon offers an uplifting message to brighten the SNL cold open. Things will get better — but maybe not for another 3 years, 42 days and 24 minutes.