#EndorseThis: Stephen Colbert Digs Up Another Roy Moore Robocall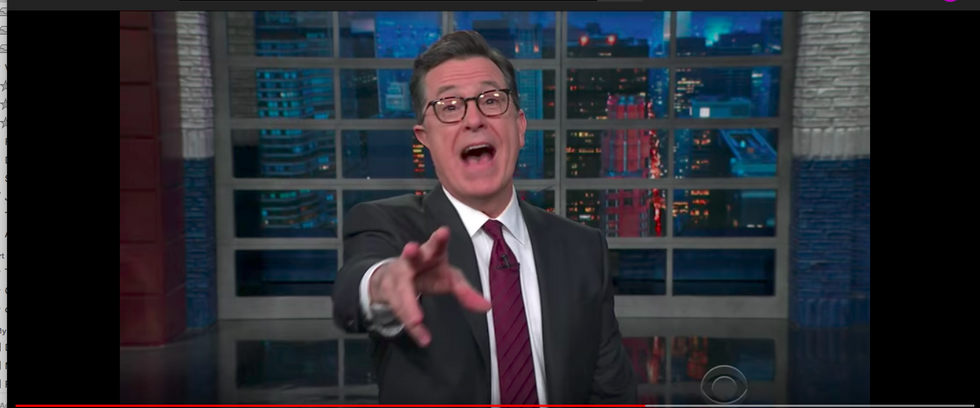 Stephen Colbert is keeping close watch on the Roy Moore scandal and its fallout. He's amused by the spectacle of Rep. Mo Brooks (R-AL) scampering down a spiral staircase in the Capitol to avoid an inquisitive reporter.
He's less amused by the mysterious robocall that went out to voters, featuring a fake journalist who identifies himself as "Bernie Bernstein" — supposedly from the Washington Post — who offers a $5000 reward for "damaging remarks about candidate Roy Moore."
This artifact does not, as Colbert observes, represent a "pro-Semitic" perspective. But the Late Show staff has obtained an even more dastardly robocall from the vast Jewish conspiracy.