#EndorseThis: Colbert Takes On Bigfoot Porn in Virginia Midterm Race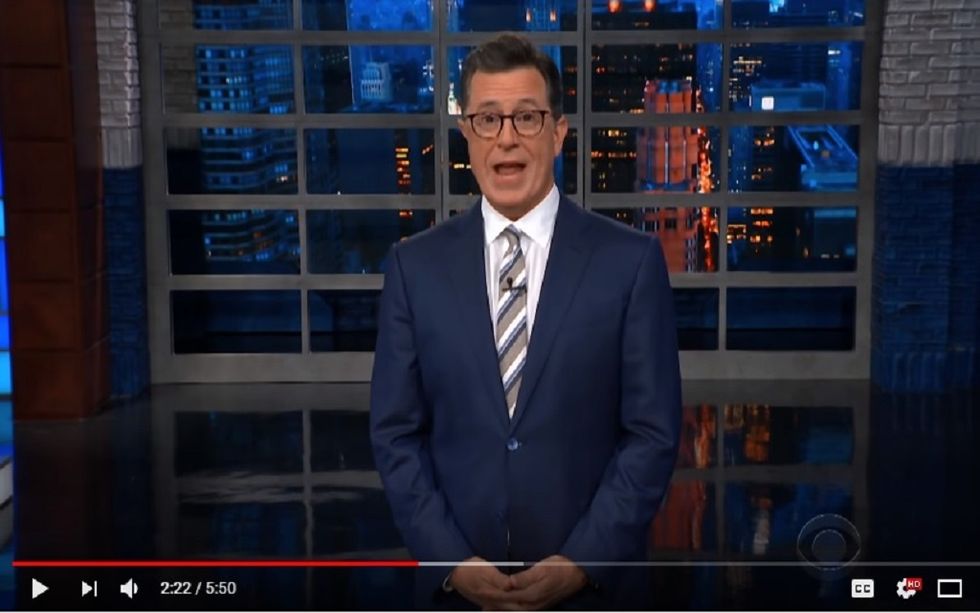 At least a percentage of the National Memo readership must be familiar with the story by now. Democratic Virginia congressional candidate Leslie Cockburn was in midst of calling out GOP rival Denver Riggleman for carousing with a noted white supremacist when she added an extra nugget on Twitter…censored "Bigfoot Erotica" images from Riggleman's Instagram account. "This is not what we need on Capitol Hill," she wrote.
Yep. Believe it or not, that's the story. Bur as usual, you haven't heard a political tale until you get Stephen Colbert's version.
Backbone makes the irresistible pun on Riggleman's name, but this ain't just a talkie. Colbert guides the audience on a visual journey through all of the Bigfoot Porn photos, drawings and literature on the Republican's social media accounts…and recaps the candidate's attempts to backpedal away from bestiality.
Stay tuned for a surreal bit on Alex Trebek that you have to hear to believe.
Click for a fink-shaming.