#EndorseThis: Stormy Spanks Trump, With A Very Happy Kimmel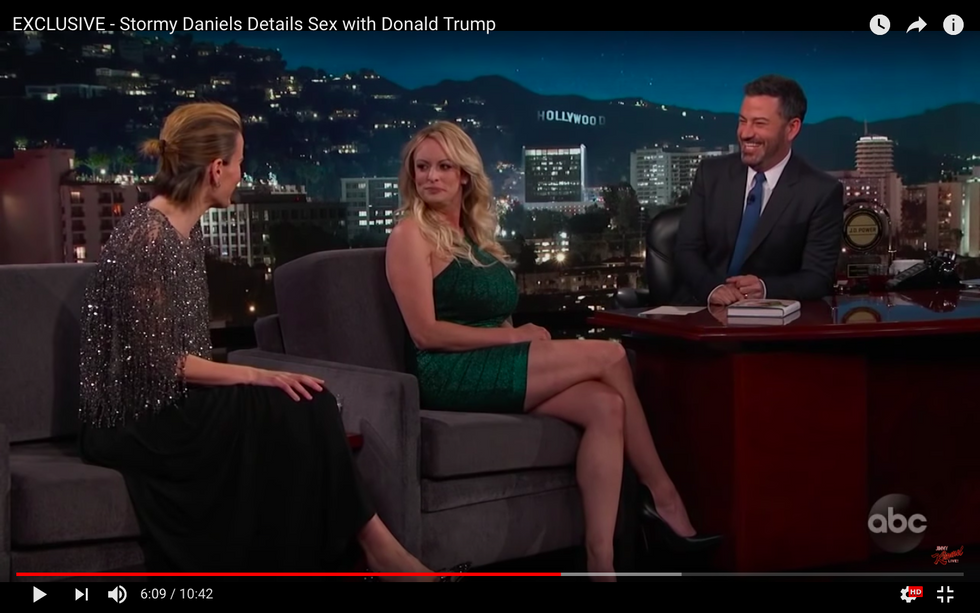 Poised and charming as ever, Stormy Daniels returns to Jimmy Kimmel Live to flog her notorious memoir Full Disclosure, in which she compares a certain part of Donald Trump's anatomy to a Mario Kart character.
But Stormy has much more to disclose about her infamous evening with the president ("I laid there and prayed for death," she recalls). Her banter with Jimmy and Sarah Paulson is hilarious, including her witty quip about the Russians and her insistence on demonstrating how she spanked Trump.
"I don't think I've ever been this happy," beams Jimmy.
Just click for that happy feeling.