#EndorseThis: Tiger Woods Nailed For Mealy-Mouthed Defense Of Trump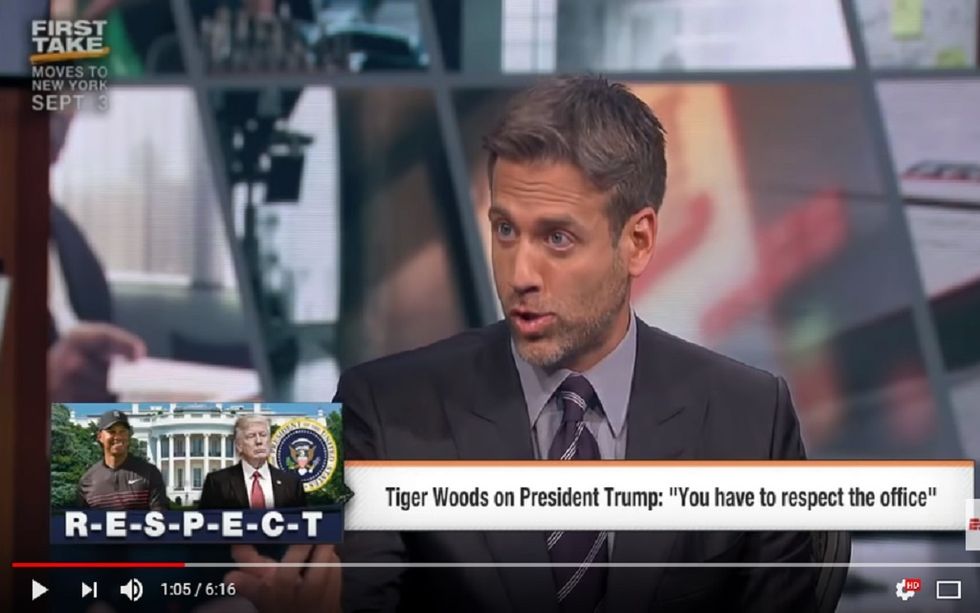 If you find yourself annoyed by the style of SportsCenter and the other soundbite-driven, comedy-oriented shows on ESPN, #EndorseThis is right there with you. As Bob Costas once put it, "Am I listening to a sports narrator, or a stand-up comic?"
But every so often, the blokes (and bloke-ettes) on ESPN round-tables make some salient political points.
Tiger Woods has stepped in some of the deepest crap since he made his ex-wife chase him with a 7-iron. Confronted by a reporter over his golf-buddy friendship with President Trump, the iconic athlete fell back on the old "respect the office" slogan in remarks that cheered conservatives and angered liberals.
But as Max Kellerman points out in today's clip from ESPN, Tiger's "answer" really wasn't an answer at all.
Excellent. Surprising. Persuasive. No joke.