#EndorseThis: Trevor Noah Blasts President Trump's Alien Sex Rockets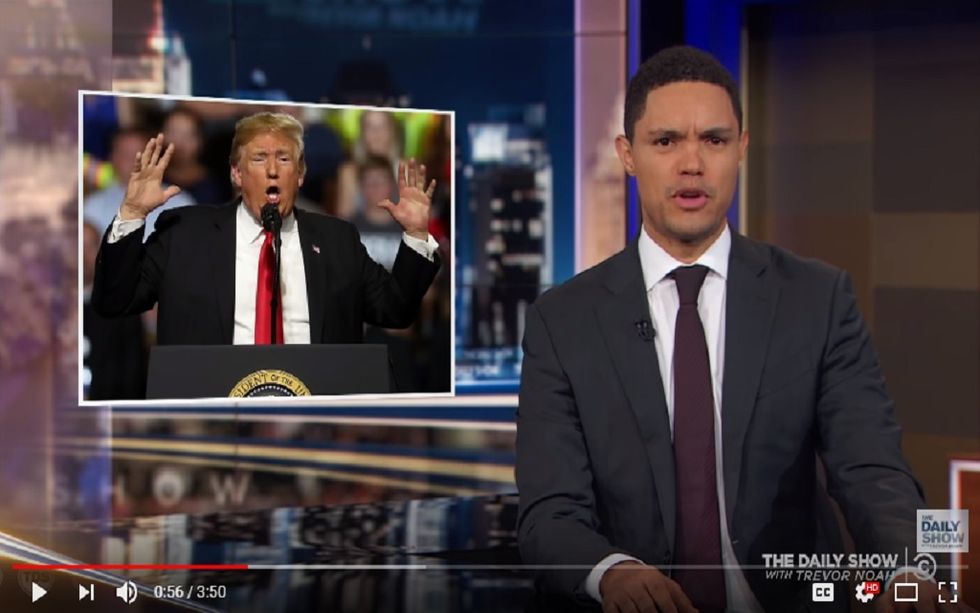 Trevor Noah has been relatively quiet lately (at least through the #EndorseThis lens) which is healthy for the Daily Show comedian. The minor controversy over his World Cup comments (which wound-up getting France's government involved) needed time and space in order to be forgotten.
Space. Hmm, that's a word we've been hearing a lot from Presidential podiums. To most comedians, President Trump's "Space Force" is a lousy idea that should be lampooned, even lamented. But to Trevor it's a thing of beauty…in a Kung Fury kind of way. The comic has always interpreted 45 more culturally than politically, even putting him in "Donny's World" skits straight out of 1986.
What does Noah see in Trump's 30-year-old idea for an outer-space military? Why, sexy space aliens, of course! Rather than continue to cast the POTUS in 80s sitcoms, now he's going full Avatar meets Earth Girls Are Easy. It's almost as if Trump is trying to be the hero in his own "Skinnemax" flick.
Aw come on now, what evidence is there for that?