#EndorseThis: Trevor Noah On Trump Blowing Up Our Money In Outer Space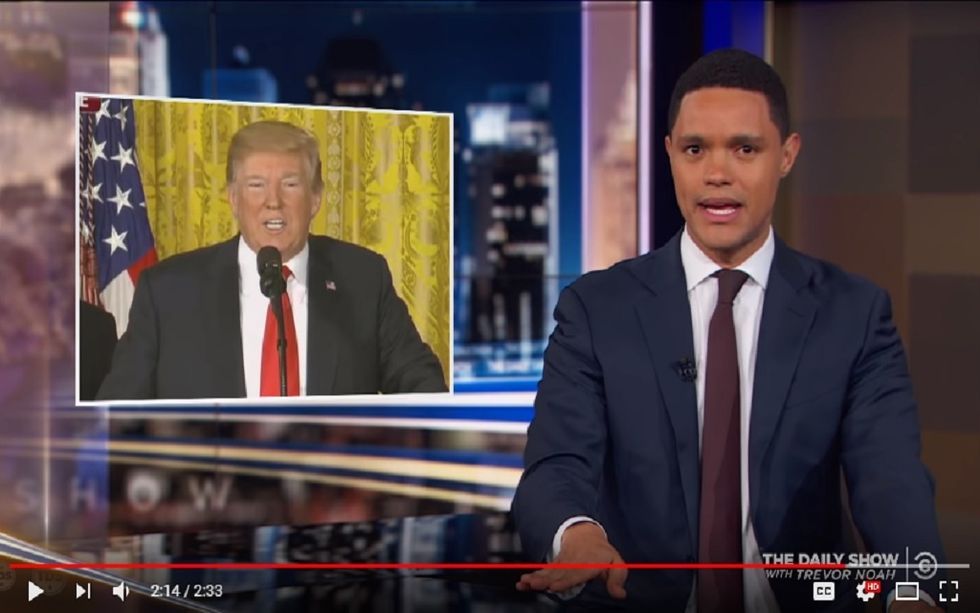 Trevor Noah is nothing if not culturally tuned-in. He knows that as angry and upset as his audience might be about the Trump administration, the words "Beyonce" and "Jay-Z" have been mega-trending since the pair released a surprise album.
Maybe the Daily Show audience would like to hear the comic's take on that. So he obliges, mostly having fun with the couple's lavish musical video shoot starring the Mona Lisa, now known as that chick from the music video.
Never fear. President Trump is never far from Noah's story arc. The anchor highlights the total pathos of 45's "Space Force" announcement, musing that the money Trump says is saved by the halting of war games on the Korean border is now being blown into outer space in the form of dodgy new weapons.
But Trump's most unintentionally-funny statement, and Trevor's sharpest comeback, is at the 1:47 mark.
Meet Dorothy Trump.