#EndorseThis: Trevor Noah Says Trump Is Messing With The Wrong NFL Fanbase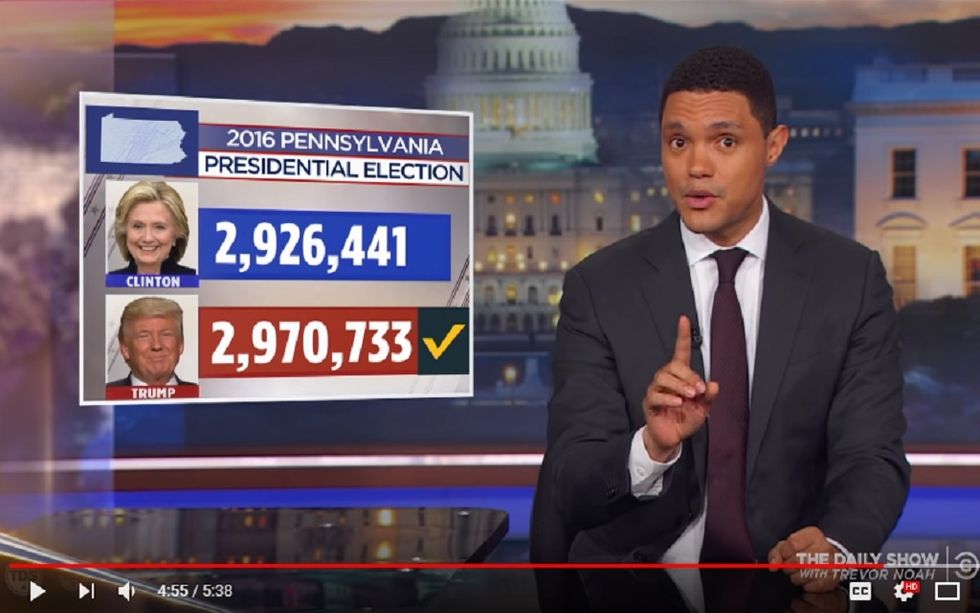 As cynical as it may be on President Trump's part, there's no question that the POTUS helped his popularity with some of America's less-cultured sports fans when he took sides against NFL players kneeling for the national anthem. "Trump has the high ground. The flag. America," said Dilbert cartoonist and pro-Trumper Scott Adams in 2017. "It's over already."
But keeping the high ground means not digging yourself a new hole.
In today's clip, comedian Trevor Noah says 45 picked the wrong fight when he cancelled the Philadelphia Eagles' planned Super Bowl title celebration at the White House. For one, the Eagles have been marvelously well-behaved during pregame ceremonies, so his complaints about protests hardly apply.
From another angle, though, Trump won Pennsylvania by less than a stadium's worth of NFL ticket-buyers in 2016. Philadelphia gridiron fans are so crazed they'll eat horse manure when their team wins. The Donald is not only barking up the wrong tree, it might just fall over on him in 2020.
Click for Noah's axe.