#EndorseThis: Trevor Noah Sends B-Team To Scout Trump's C-Grade Border Wall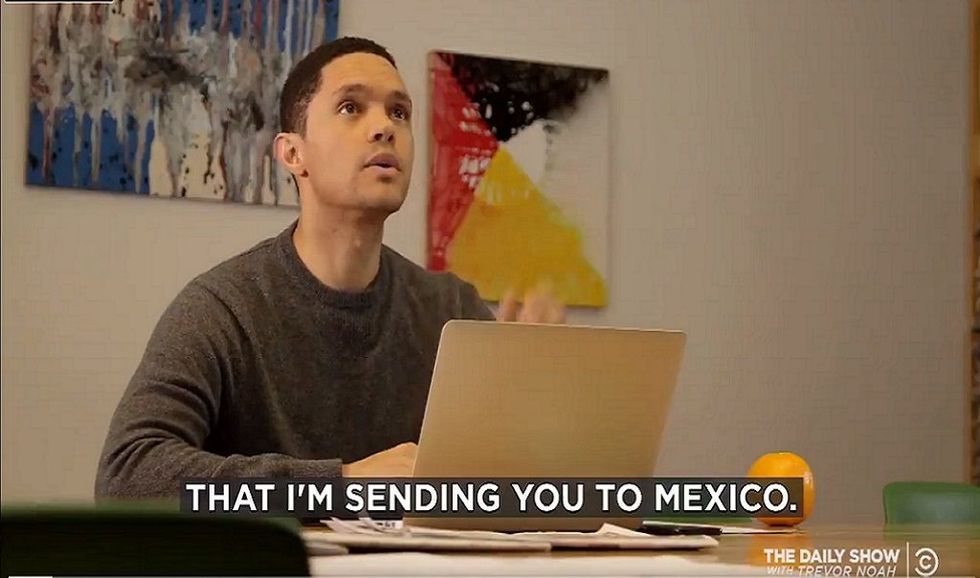 In today's clip, Trevor Noah finds himself distracted by frivolous office-harassment claims…so he sends pesky butt-touching duo Dulce Sloan and Michael Kosta to Tijuana instead.
Their mission? Investigate the prototypes of President Trump's Mexican border wall.
Kosta becomes the first man to successfully scale the wall, offering a review of Trump's handiwork that is only "nuts" if you're not paying attention. Later, the pair challenges Mexico's citizens about the U.S. President's description of them as rapists, murderers, and thieves…and recaps The Donald's absurd notion that a gigantic wall is more efficient than high-tech border security.
Last but not least, a sloshed Kosta manages to offend some ornery-looking hombres…but knocks himself out before paying the piper.
.@michaelkosta and @dulcesloan take a team-building trip to Mexico to learn about Trump's proposed border wall. pic.twitter.com/qwniApXrqp

— The Daily Show (@TheDailyShow) January 28, 2018