#EndorseThis: Trevor Noah Terrorizes Trump For Lame 9/11 Tweets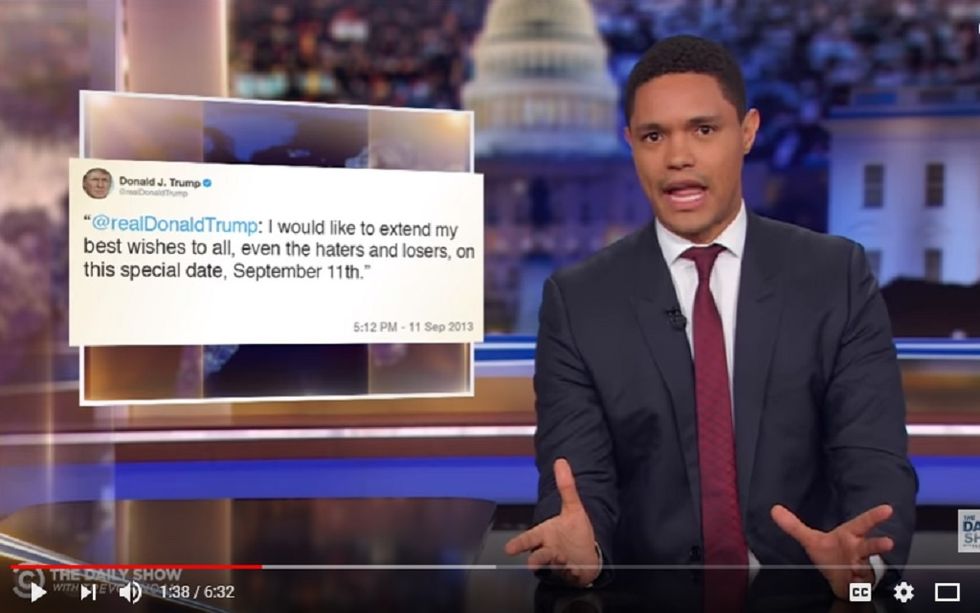 Trevor Noah of The Daily Show is finally ready to give President Trump some credit. Trump's tweet about September 11th, 2001 being exactly 17 years ago yesterday is, in fact, completely accurate and 100 percent based in fact…a new leaf not only for the POTUS but for pretty much all of Twitter.
Unfortunately, that's also where the praise ends.
Trevor hilariously carves-up 45's ham-handed 9/11 tweets, which offer condolences and support to "haters and losers" who were affected by the terrorist attacks on that fateful day. Yes, it's true…Trump has actually found a way to empathize with sufferers while bullying them at the exact same time.
The comic then turns his attention to Trump's past with regard to statements made about 9/11. And that part, friends, is too good to give away…you'll have to watch to get the jaw-dropping litany.
You're not clicking play? Not. Good.