#EndorseThis: Trevor Noah On Trump Sneering At 'Shithole' Countries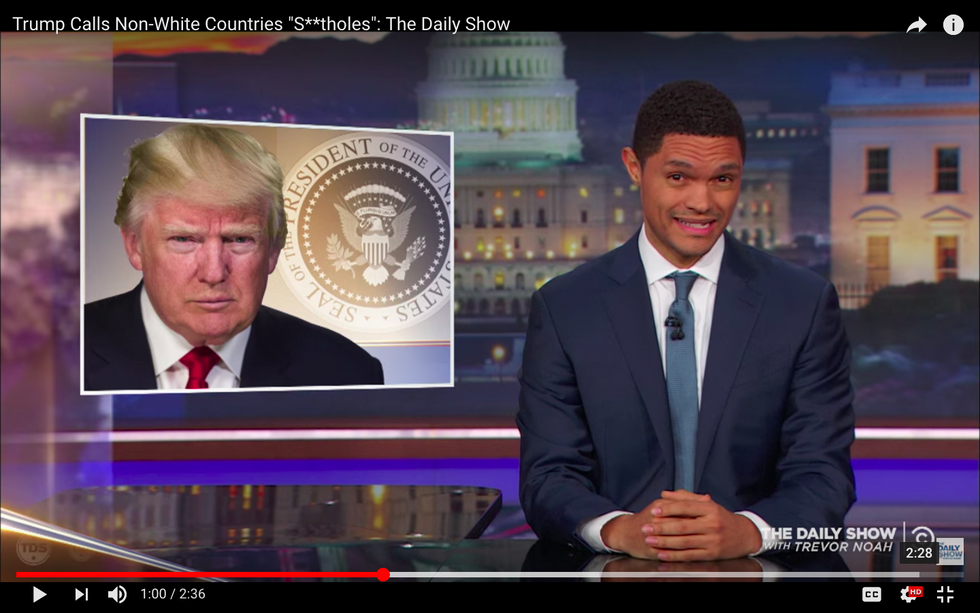 If that presidential "shithole" gaffe annoyed anyone on television, Trevor Noah might be first in line. He's a talented immigrant from South Africa, after all. In the face of this insane provocation, he's still keeping it together.
"Personally, as someone from South Shithole, I'm offended, Mr. President. I'm offended," said the Daily Show host. And Trump's comment about Norway made matters even worse.