#EndorseThis: Trump Dissed By Seal Team Admiral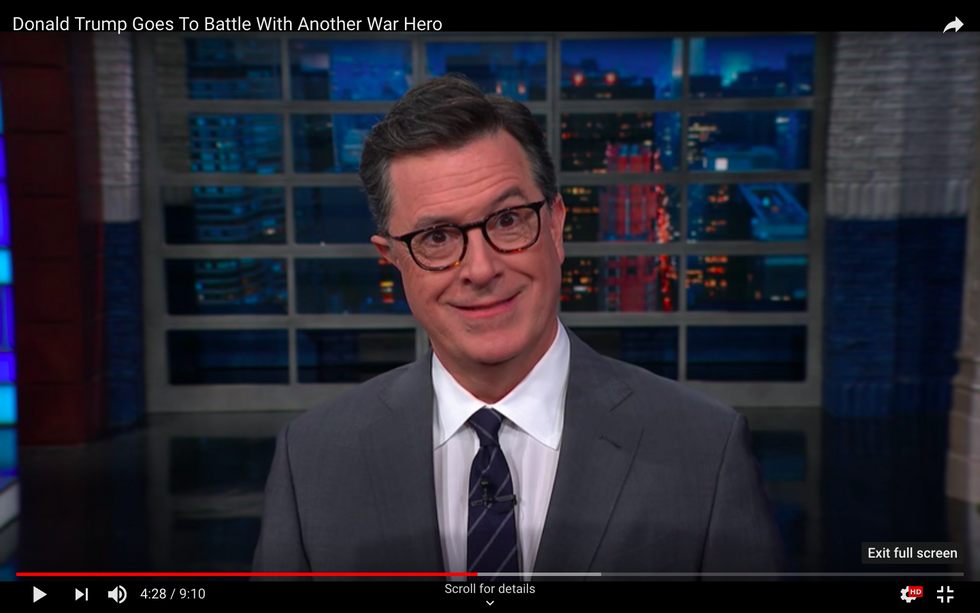 Trump never stops telling us how much he loves and respects the military, the troops, the veterans — except when he turns around and insults them in ways unimaginable from any commander-in-chief. He did it again this week by slagging Admiral William McRaven (retired), the former chief of special operations and Navy Seal best known for taking down Osama bin Laden and Saddam Hussein.
To be fair, as Colbert notes, McRaven knocked Trump first, calling him "the greatest threat to democracy in my lifetime." Trump answered by calling McRaven "a Hillary Clinton backer," which happened to be a lie but is no longer an insult, if it ever was, in the mind of any American of average intelligence.
Still, Colbert has some fun with the McRaven-Trump dustup, reviewing the admiral's amazing resume — and his blunt retort to this inadequate president.
"Oh snap!" Stephen exults. "You just got Seal Team dissed!"
Click for a laugh.