#EndorseThis: Trump Earns Most Mocked Award At Golden Globes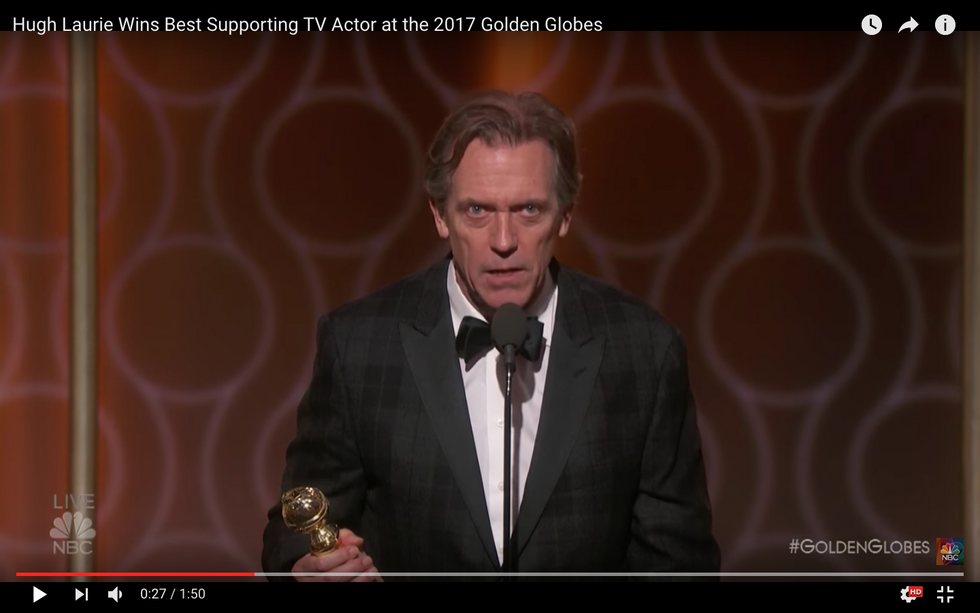 Donald Trump and the Republican Party might have won the "Most Mocked" award at the 2017 Golden Globes telecast. While Meryl Streep's coruscating acceptance speech for a lifetime achievement award made headlines — a performance that should not be missed — she was hardly alone in slapping the president-elect.
Golden Globes host Jimmy Fallon, widely criticized for his soft treatment of Trump on the Tonight Show last year, compared the president-elect to one of the most hated Game of Thrones characters and said the inauguration committee had even failed to book Florence Foster Jenkins, "the worst opera singer in the world."
But if Fallon was trying hard, Best Supporting TV Actor winner Hugh Laurie simply tossed off a few stylish, succinct, and biting lines that sum up the view of the incoming administration held by the nation's best artists and musicians (and the majority of American voters).