#EndorseThis: Trump Finally Admits Jamal Khashoggi Is Dead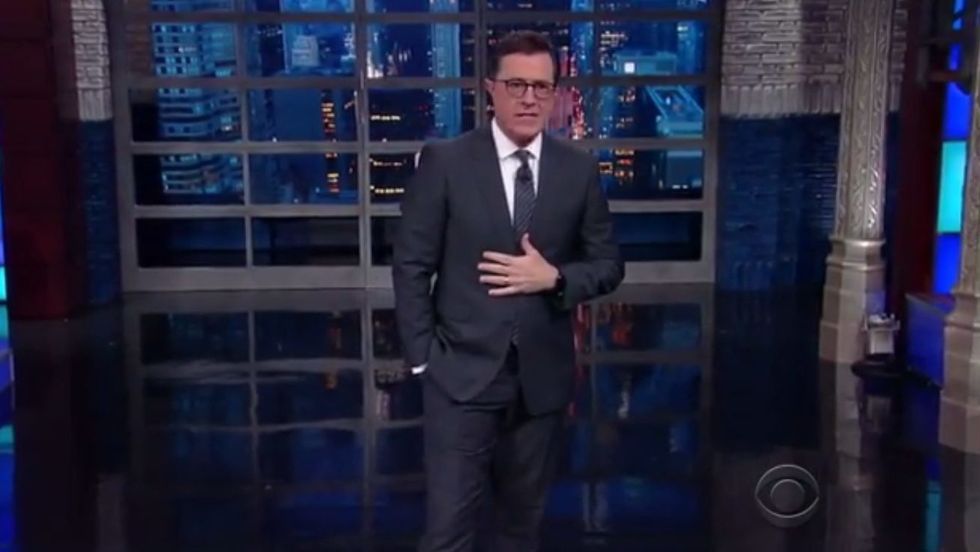 More than two weeks after the disappearance of Jamal Khashoggi, amid many reports of the journalist's gruesome demise, Donald Trump finally admits that Khashoggi is probably dead.
But Stephen Colbert doesn't find the president's perfunctory expression of sorrow very convincing. Nor is Stephen much impressed by Secretary of State Mike Pompeo's statement, upon returning from Riyadh, about American concern over "the incident surrounding Mr. Khashoggi. He's especially skeptical of the Saudi "investigation" — which has already left one suspect dead in a "car accident."
And of course there's even more daily craziness in the White House, as Colbert reports.
Just click.