#EndorseThis: Trump Previews GOP Attack On Sanders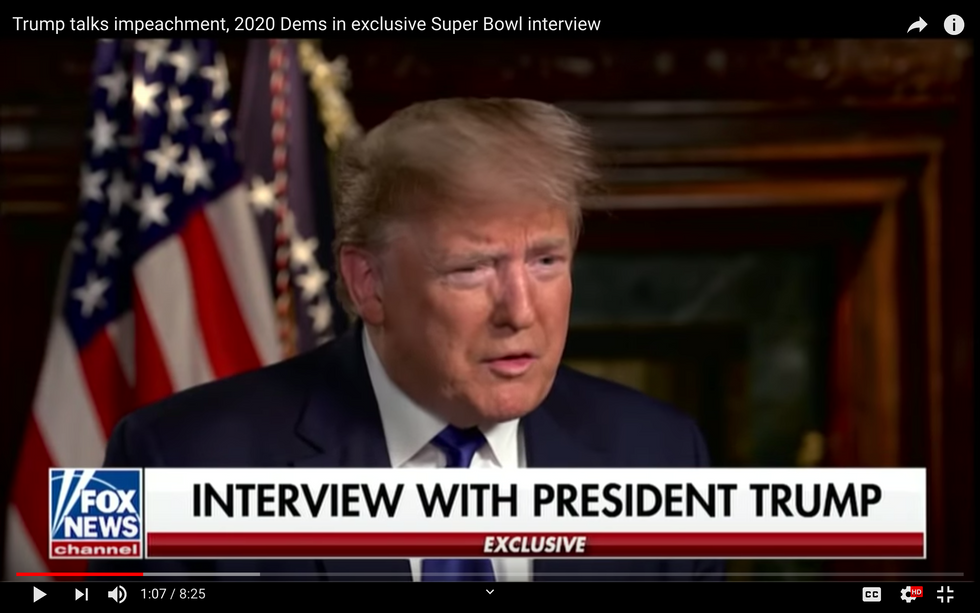 As the Democratic primaries get under way, Republicans are unstinting in their praise of Senator Bernie Sanders (I-VT). They love his authenticity and cheer whenever he rises in polls. The Trump campaign is reportedly even trying to boost Bernie in early primary states.
But should Sanders actually win the Democratic nomination, that benign and friendly attitude will change radically. In his Super Bowl interview with Fox News personality Sean Hannity, Trump offered a glimpse of how his campaign will treat a Sanders candidacy in the general election.