#EndorseThis: How The Trump Saved Christmas!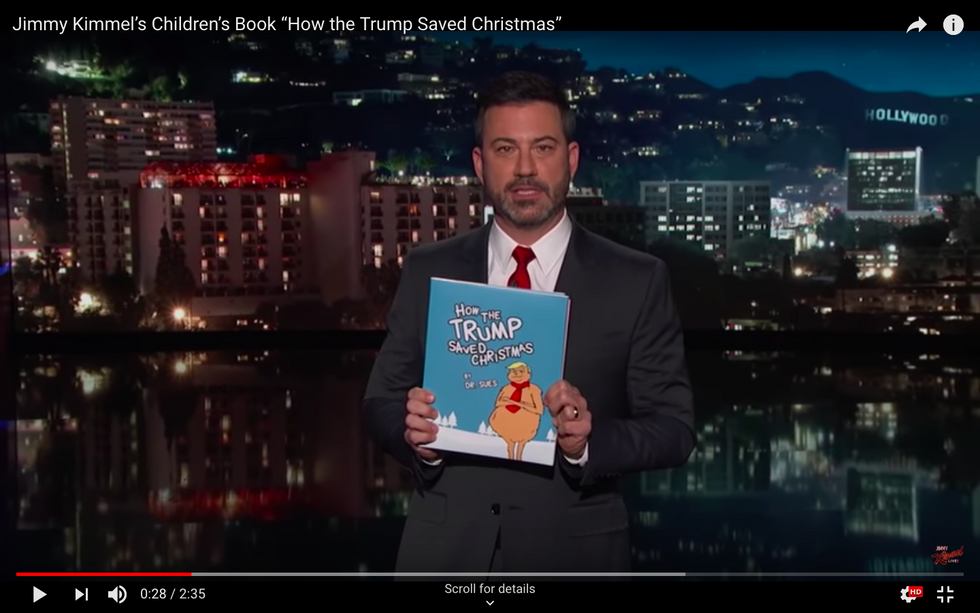 Just in time for Christmas, Jimmy Kimmel has a new children's book that chronicles Trump and his quest to preserve the savior's birthday from marauding, politically correct liberals.
Fully illustrated and told in funny rhymes, How The Trump Saved Christmas is sure to become a new seasonal classic. In this sample couplet, Jimmy captures the spirit behind Trump's holiday crusade:
"It's not that he cared one way or another;
It's a hot-button issue that upsets your grandmother."
Just click and chortle.