#EndorseThis: Trump Surrogate Has A Tough Time Defending 'Sarcasm'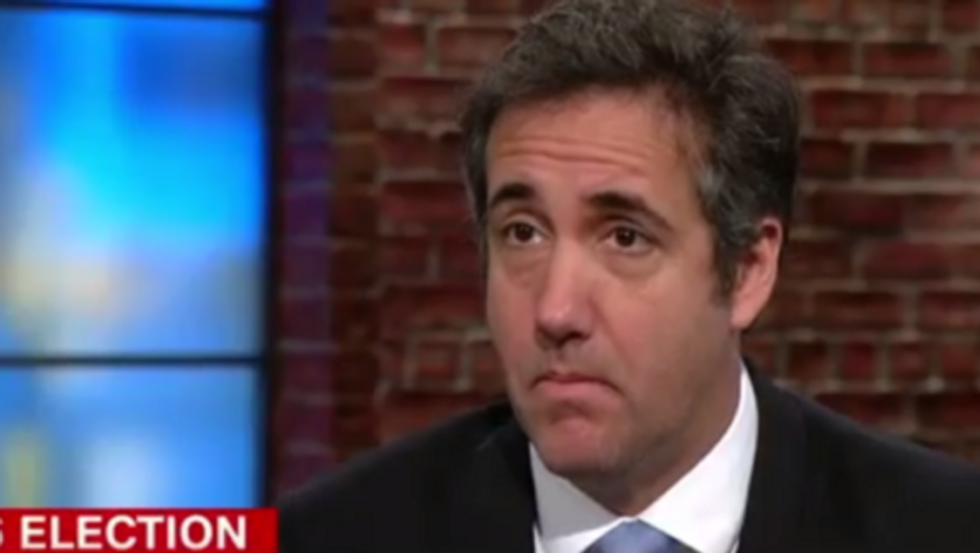 Outside of Rio de Janeiro, this week's top story has been Donald Trump repeatedly calling President Obama and Hillary Clinton the "co-founders" of ISIS. The comment sparked a quick backlash from Democrats and anti-Trump Republicans, with Clinton senior policy advisor Jake Sullivan saying that he was "echoing the talking points of Putin." And this morning, Trump responded:
Ratings challenged @CNN reports so seriously that I call President Obama (and Clinton) "the founder" of ISIS, & MVP. THEY DON'T GET SARCASM?

— Donald J. Trump (@realDonaldTrump) August 12, 2016
This was a clear, cogent argument that we definitely have never heard before. And yes, the sentence that you just read was an example of actual "sarcasm."
Trump cable TV surrogates are going to love defending this tweet. That's another example of sarcasm.
First up, Michael Cohen, the candidate's special counsel and Executive Vice President of the Trump Organization not to be confused with the anti-Trump Boston Globe columnist of the same name. Appearing on "New Day" in an interview with Chris Cuomo, he explained, "I think the best thing would be if Mr. Trump called in (and) had the conversation with you himself." Then Cuomo asked if people could trust Trump's statements, and Cohen replied, ""I think you do take him at his word for everything."
Presumably he was not being sarcastic, though at this point who can know for sure?
Donald Trump says he was being sarcastic when he accused Obama of being founder of ISIS https://t.co/lIbkinF6nC https://t.co/Shb0nkj9vR

— New Day (@NewDay) August 12, 2016
Photo: Twitter/CNN