#EndorseThis: Trump Surrogates Cover Up Their Candidate's Immigration 180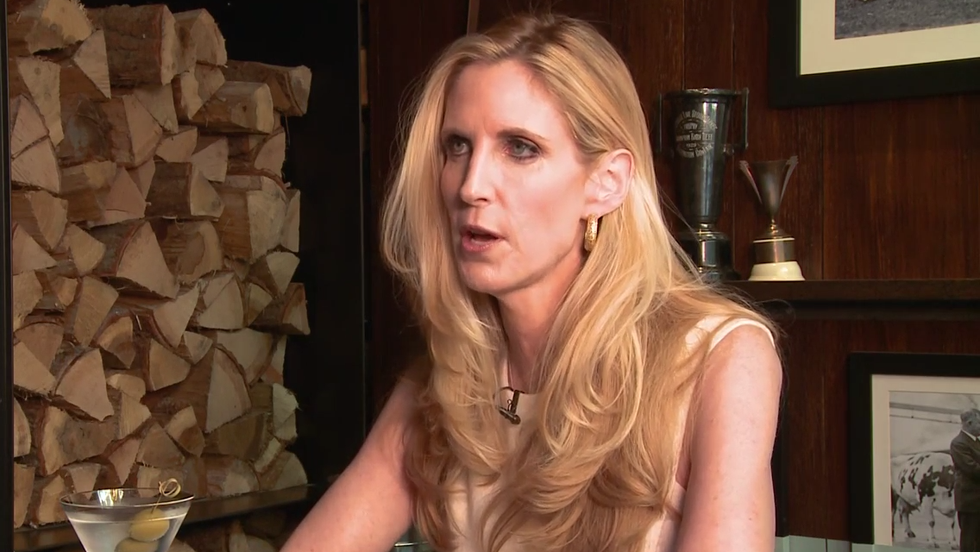 On Wednesday, Ann Coulter released an… anticipated book, In Trump We Trust: E Pluribus Awesome!, her attempt to cash in on the Trump wave that has swept the conservative entertainment industrial complex this past year. In it, Coulter endorses Trump's "America First" brand of nativism, and pledges her support to the nominee on one condition.
"There's nothing Trump can do that won't be forgiven," Coulter writes. "Except change his immigration policies"
Well, bad news for Ann Coulter. In front of a packed town hall even hosted by Sean Hannity Wednesday night, Donald Trump betrayed his supporters on the number one issue of his campaign: That one Day 1 of his presidency, all 11 million people living in the U.S. without proper documentation would be forcefully ejected from the country, "Operation Wetback" style.
Trump broke the news in the form of a straw poll, to heckles from the crowd:
Today, Trump surrogates and supporters, including Ann Coulter, are in the ultimate bind: If even Trump gets boo'ed for his total flip-flop on immigration, what will happen to them?
As it happens: They are laughed at for falling for a con.
Here's Katrina Pierson, defending Trump by saying he didn't flop — he just used different words!
And here's Kayleigh McEnany, saying the change "is not a major flip":
And here's Ann Coulter, contradicting her entire career of anti-immigrant nativism by saying it might be a good thing that Trump abandoned the hard-right of his base:
It's just… so beautiful.
Video: Fox News, CNN, Washington Examiner.