#EndorseThis: Why Those CNN Election Panels Sounded So…Repetitive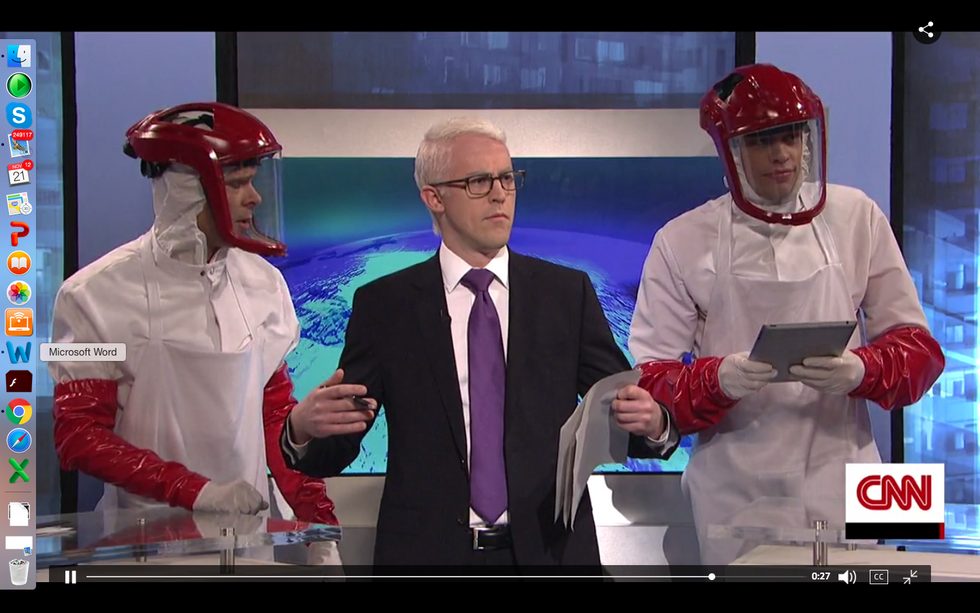 CNN made obscene amounts of money from its coverage of this dispiriting election, but not because the cable network's political journalism was original, creative, or enlightening. Indeed, there was a certain…repetitive quality to the nightly coverage of the latest Trump outrage — even a feeling that the discussion, however angry or argumentative, became an enervating ritual, as Donald Trump acted out his latest outrage every day.
Why was the stable of cable pundits cued by host Anderson Cooper always so predictable in responding to Trump's antics? This week's Saturday Night Live featured a frightening theory that would explain a lot.