#EndorseThis: Will Oprah Run? She Has One Great Reason To Do It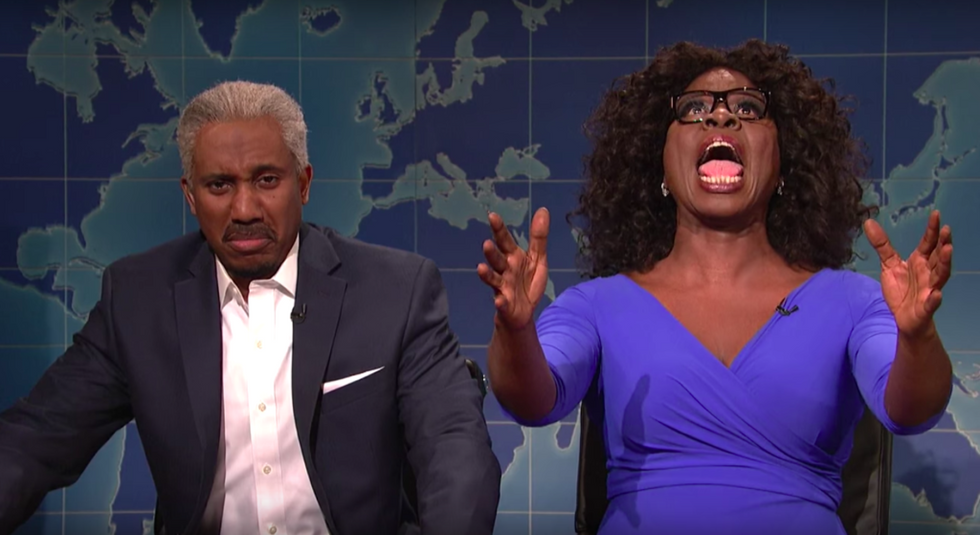 Worried by the prospect that Oprah Winfrey might run for president? Or does a possible Oprah candidacy thrill you? Would she inflict the ultimate revenge on Trump? Or would she inflict herself on a country that is already suffering from a "celebrity" presidency?
These are vexing questions. But answering all of them and more is Oprah herself, as embodied by the supercool Leslie Jones (with Chris Redd as her beleaguered beau Stedman Graham).
Just click to hear the highly persuasive reason why, despite daunting obstacles, she may feel obliged to throw her Panini-maker in the ring.